Students Recommend More Green Spaces for Delridge Community
Each year the Department of Urban Design and Planning and the School of Public Health offer an interdisciplinary course (UrbDP 536) that focuses on a Health Impact Assessment project. Taught by Professors Andrew Dannenberg, M.D., MPH, and Fritz Wagner, Ph.D., the class examines the health impacts of a local proposed project or policy. As an interdisciplinary course, Wagner and Dannenberg say the course allows students to work with peers from other disciplines, governing partners and some of the community's most vulnerable populations, who generally are not able to participate in neighborhood development initiatives.
During Spring 2015, the class worked on a proposed plan by the Seattle Department of Transportation and Department of Planning and Development for the Delridge Corridor Multimodal Improvement Project in West Seattle.  In June the class submitted its final report to the city with 15 priority recommendations focusing on seven key areas. The proposal suggested a stronger focus on public transit, bike lanes and street improvements; extended community engagement with traditionally underrepresented groups; prioritizing safety improvements to pedestrian used routes; mitigating construction impacts; increasing green spaces and public art; zoning changes to ensure development includes affordable housing; and committed monitoring of public health for this community. To see the full results of the study, visit the Seattle Delridge Corridor Multimodal Improvement Project Report.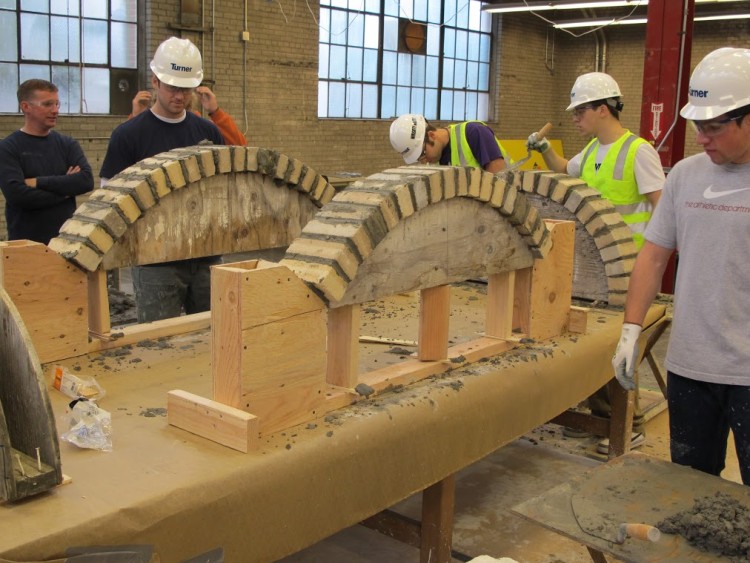 Master of Occupational Safety and Health
Safety on the jobsite is a big deal. As construction projects continue to become more complicated, and concerns about the health impact of materials, tools and worker's bodies become more central to employers, a need has developed for a role which integrates project management with occupational safety and health.
To fill this gap, Professor Ken-Yu Lin and Professor Edmund Seto, M.D. from the School of Public Health have teamed up to develop a new Master of Science track – Construction Management in Occupational Safety and Health (CMOSH). In designing the program, the professors identified the spaces they felt specialized training was vital, including a strong exposure to science, total worker health and hazard assessment and control.
Besides the construction management fundamentals, CMOSH students will learn how environmental exposures threaten human health and about how toxic chemicals effect biological systems. They will also study basic epidemiology for classic occupational diseases such as asbestosis, silicosis, hearing loss, and lumbar disc disease, which are common in construction.
As professionals, the graduates will be able to provide proactive measures and advices starting as early as the design phase to ensure the safety and health of the construction taskforce throughout the project lifecycle, including demolition.
The program also includes a one quarter internship where students will practice their skills in the field. Professor Lin says it is particularly important for these specialists to be able to observe field practices and identify opportunities to improve construction safety and health.