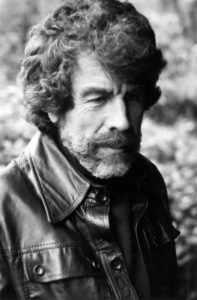 Contributed by Prof. Jeffrey Ochsner
Architecture Professor Emeritus Wendell Harper Lovett (1922-2016), who taught at the University of Washington for almost half a century, died on September 18, 2016; he was 94. He is remembered by his many students and colleagues for his passionate commitment to architecture.
Wendell was born and raised in Seattle. He entered the University of Washington architecture program in fall 1940. By 1942 his student work showed his growing interest in the new directions of modern architecture. After military service during the Second World War, he graduated in 1947 with his B.Arch., also receiving a medal for excellence in design. Wendell went on to MIT where he earned his M.Arch. in 1948; one of his MIT student instructors was Alvar Aalto. On his return to Seattle, Lovett joined the Bassetti & Morse, where he remained for three years rising to the position of Associate. He also joined the faculty of the Department of Architecture as an instructor in fall 1948. Lovett was appointed as Assistant Professor in 1951, and was promoted to Associate Professor in 1960 and Professor in 1965. As a young faculty member, Lovett was known for his fierce advocacy of the modern movement and for his encouragement to students to use new technologies in their design projects.
Lovett left Bassetti & Morse to open his own firm in 1951. His first widely recognized project was the house he designed for himself and his family in the new Hilltop planned community in Bellevue. Completed in 1951, this project showed the influence of Mies and of the Case Study houses in California. It was published in Architecture d'Aujourd'hui and received a design award in 1953. Throughout his career, Lovett's work would win many accolades and receive national and international publication.
From 1959 to 1961 he was a partner in The Architect Artist Group (with Daniel Streissguth, Gene Zema, Gerard Torrence and Spencer Moseley) in the design of the Nuclear Reactor Building on the University of Washington campus (destroyed, 2016); Lovett is generally recognized as the lead designer on this project.
Lovett was always interested in product design as well as architecture. His earliest effort in this direction was the "Flexi-Fibre" chair (later "Bikini" chair) dating from 1954, which was displayed in Milan. In 1966 he created two metal fireplace designs, the "Firehood" and "Toetoaster," for the Condon-King Company. These were later mass-produced and are now in widespread use.
As explained by Professor Emeritus Grant Hildebrand, Lovett was profoundly influenced by his year teaching at the Technical University of Stuttgart, with Professor Rolf Gutbrod, with the support of a Fulbright grant, in 1959-60. Lovett's attention to the architecture of "enclosure" and "containment," and toward spaces that he would later call "stop" spaces and "go" spaces, grew from this experience. His subsequent work moved away from an emphasis on transparency and technology and toward a focus on enclosed spaces, framed views and protected places. Hildebrand subsequently explained Lovett's work after the mid-1960s in terms of "prospect and refuge." This approach to design is evident in Lovett projects such as the Lauren and Ann Studebaker residence, Mercer Island (1969-71), Gerald and Jo Frey residence, Bellevue (1971-72), Max and Carol Scofield residence, Mercer Island (1974-76), Charles Simonyi residence, Medina (1986-89, and later), Cutler-Girdler residence, Medina (1995-97), and others. The Simonyi and Cutler-Girdler residences were later documented and analyzed in the book, A Thriving Modernism: The Houses of Wendell Lovett and Arne Bystrom, co-authored by Grant Hildebrand and T. William Booth and published by the University of Washington Press in 2004.
Lovett received recognition for his designs throughout his career, including numerous design awards. His work appeared in a variety of publications including A+U, Architecture d'Aujourd'hui, Architectural Record, Architecture Minnesota, Arts & Architecture, Domus, GA Houses, Process: Architecture, Toshi Jutaku, and others. Lovett was also included in the film "Modern views: A Conversation on Northwest Modern Architecture."
Lovett was elected to Fellowship in the AIA in 1978; he received the AIA Seattle Chapter Medal in 1993. In 2004, Lovett's name was added to the "Roll of Honor" on the frieze of Architecture Hall Auditorium in recognition of his contributions to the profession and to architectural education. When Lovett was nominated for the Chapter Medal colleagues noted: "In a career spanning several decades, Wendell Lovett has had a significant influence on fellow practitioners. In his work — which includes numerous award-winning and thought-provoking residences — he has consistently and rigorously pursued an aesthetic of excellence and expression of form appropriate to means and place. His practice has demonstrated the value of thorough resolution of every detail. He has also influenced generations of Northwest architects through teaching and a lifetime of publication based on his work."
In over four decades at the UW, Professor Wendell Lovett was an inspiring teacher for several generations of students. He will be remembered for his commitment to modernism, the quality of his designs and his expectations for student achievement.
Note: The BE Library holds a small Wendell Lovett collection, including models of seven houses, a Bikini Chair, his Hilltop house dining table, and (in the exhibition case) assorted items from his office including drafting tools and desk paraphernalia.
Read the Seattle Times' obituary.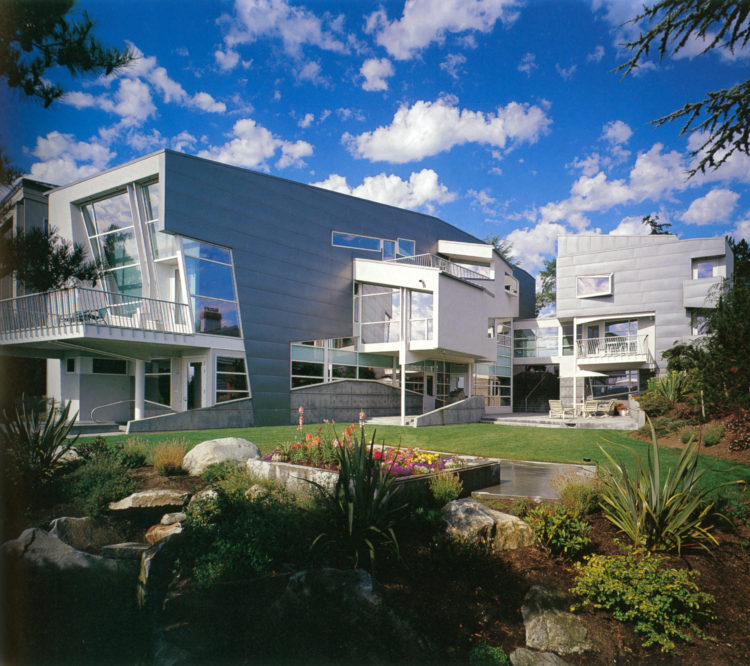 Cutler-Girdler House; photo is by Gregg Krostad.
Image published in A Thriving Modernism: The Houses of Wendell Lovett & Arne Bystrom (UW Press, 2004) by Grant Hildebrand and T. William Booth.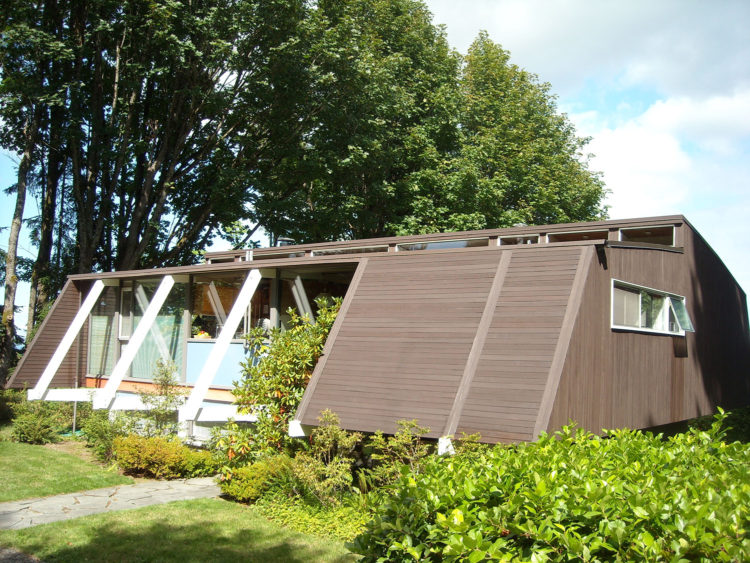 Gervais Reed residence
Architect: Wendell Lovett
Built: 1957
Location: Hilltop neighborhood of Bellevue, WA
Date of photograph: 2008
Wendell Lovett designed the house and many of the furnishings for UW Art History Professor, Gervais Reed, and his wife Connie, who lived here from 1955 until 2012. It was located in Bellevue's Hilltop housing tract, a subdivision formed by a group of UW faculty and other professionals in about 1950. Hilltop was an experiment in cooperative land purchasing and management that continues to the present. The Reed House marked a bold new formal direction for Lovett, reflecting his study of Modern architecture in the Pacific Northwest, as well as Europe, particularly Italy.