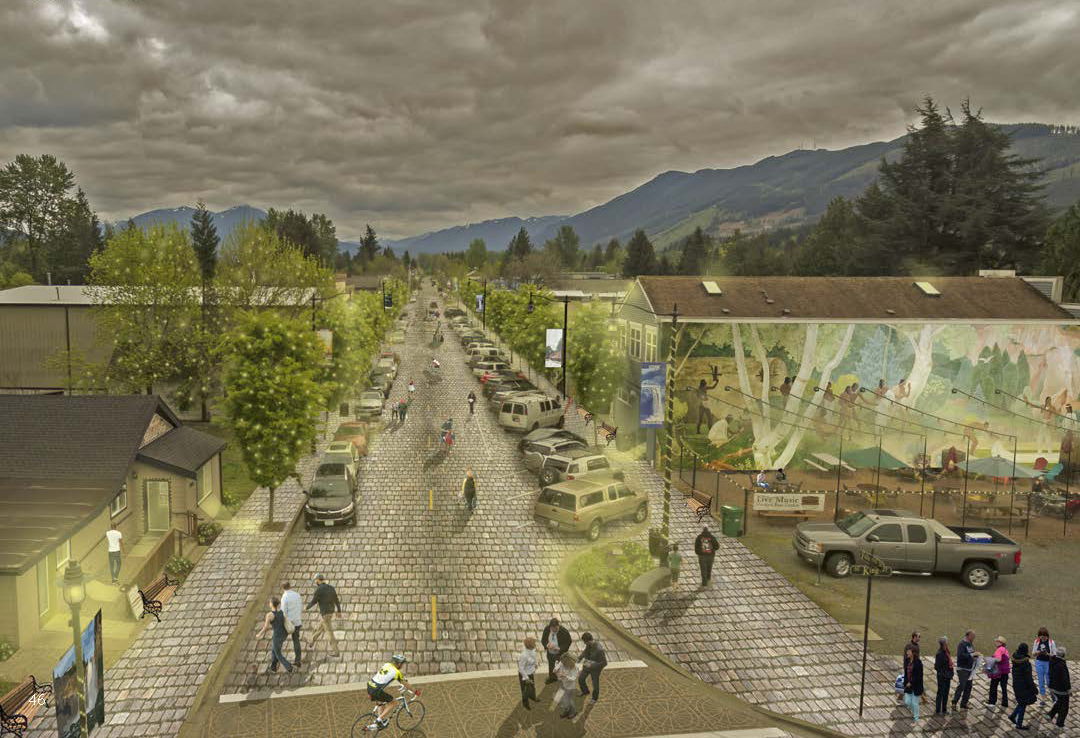 Each spring a dozen undergraduate students arrive in a new community with notepads and drawing pencils. They walk the streets, meet locals, and sketch prominent and underutilized spaces and are thinking about how the community could better identify the town's strengths and find ways to be more inclusive. And with that, the students begin a 10 week studio course that will produce ideas and plans for growth, based on how the community views their identity and opportunities.
Thirteen years ago senior lecturer Jim Nicholls, AIA began teaching the Department of Architecture's Storefront Studio and in that time, 17 communities and more than 200 students have benefited from the positive exchange of knowledge, ideas, and design.
"For many students, this is their first experience with a real world client group and set of constraints. Set in a community, the students are no longer learning in an abstract or removed setting," Nicholls said.
The focus of the studio is an investigation into the historic Main Streets of Washington State communities. The students' design outcomes and recommendations help facilitate discussion and funding for various community generated projects. Like in Snoqualmie, where students analyzed historic preservation and economic revitalization, completed green street strategies and a new Riverwalk network of footpaths.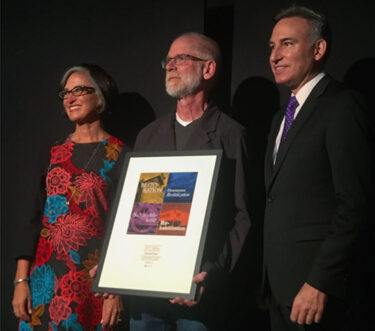 In recognition of Nicholls' work, which has taken place in White Center, Carnation, Des Moines, Chinatown, Vashon Island, and Renton, King County is recognizing the Storefront Studio's impact on the region's small business districts with the John D. Spellman award for achievement in historic preservation. Presented by County Executive, Dow Constantine the county's Historic Preservation Program, Nicholls and some of his students accepted the award on Thursday, October 13 in Renton.
"Although individual programs and projects vary greatly depending on needs and interest, every project enhances community resilience, authenticity, and economic prosperity through historic preservation," Nicholls said.
Snoqualmie residents also viewed the town's train artifacts as one of their strongest assets, thus the students proposed a new lighting scheme and visual representation of the businesses hosted in the train cars. A community porch, new bus stops and enhanced pedestrian core were also proposed.
"Throughout the project, students meet with the community in a series of town hall style meetings and facilitate meaningful insight and feedback and has been key to our success over the years," Nicholls said.
See all of the Storefront Studio projects at storefrontstudio.org. Read more about the award in the Seattle Daily Journal of Commerce.