Planning with People and Questioning the Answer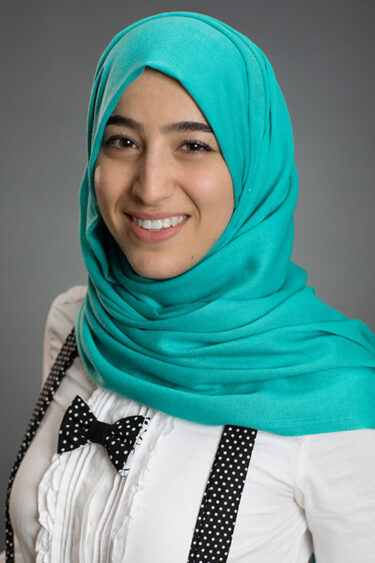 Throughout fall quarter, second year Master of Urban Planning student Ru'a Al-Abweh spent much of her time listening to people's stories for her thesis project. She asked them about where life had taken them and how this had shaped what home and community mean to them. People contemplated their identity, their history, and personal relationships. As she spoke to more and more people, she was touched by their honesty, strength, kindness, humility, and welcoming demeanor. The people Ru'a met, who she likes to think of as friends, are members of Seattle's Tent City 3. When she started forming her thesis topic, Ru'a initially wanted to study something related to urban planning in Jordan – the country she's from. However, passionate about understanding how places and people affect each other, she decided it would make more sense to focus on an issue in Seattle, where she would have more time and capacity to build relationships with people.
"One of the reasons I wanted to understand homelessness and transient life came from the similarities I saw between the residents of Tent City 3 and the refugees who come to Jordan. Some of the similiarities include the state of being "unsettled", the complex meaning of home, and the value they place on community. In addition, both groups are unfortunately often feared, shunned, or othered. On a global level, homelessness, migration, and informal settlements are becoming more prevalent and people in these situations often feel connected to multiple places and identities. It's important to recognize that the idea of home, community, and place are not monoliths –and I think urban planners need to be more critical of the way we conceptualize these ideas, how they manifest in the built environment, and how we ultimately affect people's lives and well-being, for better or for worse," Ru'a said.
Prior to receiving a Fulbright scholarship to attend UW, Ru'a earned a bachelor's of architecture from the German Jordanian University, where she realized that her fascination with the design of the built environment stretched beyond the realm of a building. She then spent two years working for the United Nations Refugee Agency (UNHCR) where she was involved with designing a transitional shelter and planning a camp for Syrian refugees. During her time with the UNHCR, Ru'a learned that when people shape their own environments, this creates a sense of ownership and community resilience –two invaluable characteristics that top-down planning often fails to achieve.
In combining her interest in self-created and self- managed communities, public space, and issues of international concern, Ru'a designed her own master's specialization: Community Based Public Space Planning and Design (for Global Challenges). Her specialization influenced her thesis topic, as she not only wants to support community-led planning, but also wants to understand what this means to different groups of people, particularly those who are marginalized.
"For my thesis I'm asking questions beyond what it means to not have a house, but what home and community really mean, what the role of public space is, and who we are prioritizing it for." Ru'a said. "Having grown up in a country that I wasn't from and had the privilege to live in several places, my own feelings about home and community are multifaceted."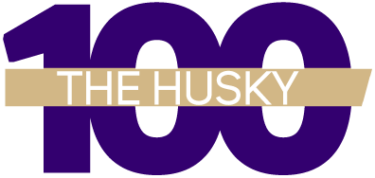 Ru'a says that Tent City 3's stories have been crucial to understanding how mainstream cultural constructs of home and community influence the built environment planners create.  
"Related to the traditional ideas of urban design and planning, I want to understand how theoretical and cultural values can dictate our understanding of home and how this manifests in built communities. So far, my findings are showing that the way we traditionally plan our environments may be contributing to schisms in our societies and driving people apart, rather than resulting in the inclusive, diverse places we strive to be a part of. Maybe this research will push urban to reevaluate how we design and plan," she said.
While Ru'a is questioning some traditional ideas of urban planning, she also sees the positive impact and value good planning and community engagement can have on a city. Last summer she interned for the San Francisco Planning Department and developed a community outreach program called Civic Center Stories to get to know the people who spend time in the neighborhood. The program was so successful, the planning department has adopted it as part of their outreach efforts for the Civic Center Public Realm Plan, a long term plan for improving the Heart of the City.
From urban design studios at UW, Ru'a has had the opportunity to work on public space planning for tsunami resilience in Aberdeen, WA, rethinking the right to public space for Cascade Park in South Lake Union, and a community design strategy to bring home-based business to the public realm in Ciudad Romero, El Salvador. She also had the opportunity to practice community engagement in urban design studios and other courses, such as one that involved a community listening session for the neighborhood plan of Finn Hill, Kirkland. Ru'a acknowledges the impact each of these experiences has had on her and looks forward to sharing the stories of Tent City 3 and its community with planners who also seek to question the answer.  
Following graduation, Ru'a plans to stay in the United States and is  currently on the search for an opportunity to gain more professional experience in urban planning. In the future, she plans to return to Jordan, where she wants to help promote a culture of community engagement in urban planning, particularly for public spaces, which she says are limited and historically haven't been prioritized. While she knows she can't tackle this challenge single-handedly, she has faith that she will find a community that wants to tackle it with her.  
Each year, the Husky 100 recognizes 100 UW undergraduate and graduate students from Bothell, Seattle and Tacoma in all areas of study who are making the most of their time at the UW. This year, Master of Urban Planning Student Ru'a Al-Abweh was selected as part of this prestigious group of forward thinkers and innovators.