The Seattle Children's Theatre is regarded as one of the nation's top children's theater companies. Its home at Seattle Center was completed in the mid-1990s and a pavilion was added in 2000.
Bu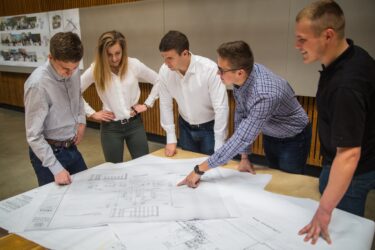 t the building, part of which was originally built in 1956, is not as energy efficient as it could be. The theater has been looking into making improvements, but hasn't settled on a scope or budget.
So it was a happy coincidence when a team of six University of Washington construction management majors contacted SCT earlier this year and asked if they could work with the theater as part of a contest to design an energy upgrade.