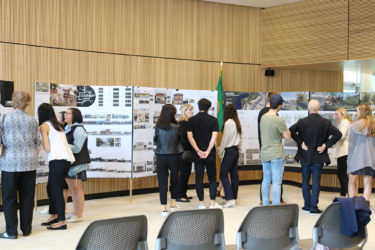 The rebuilding of Main Street could be just one of the changes to come to the historic area in downtown Bothell.
As part of a spring quarter class, University of Washington (UW) architecture students have been working with city staff and local business owners to develop a vision for the future.
As part of the vision, they also looked to the past, wanting to restore some of the Main Street storefronts to their historical look, based on pictures they found.
"We heard a desire to bring back the historical character," UW senior Nieka Moss said of her group's work with the historical facades.
One group of students came up with the idea to create a parking structure just north of the Main Street businesses, turning one of the alleys off of Main Street into an arcade with more businesses leading to the structure.