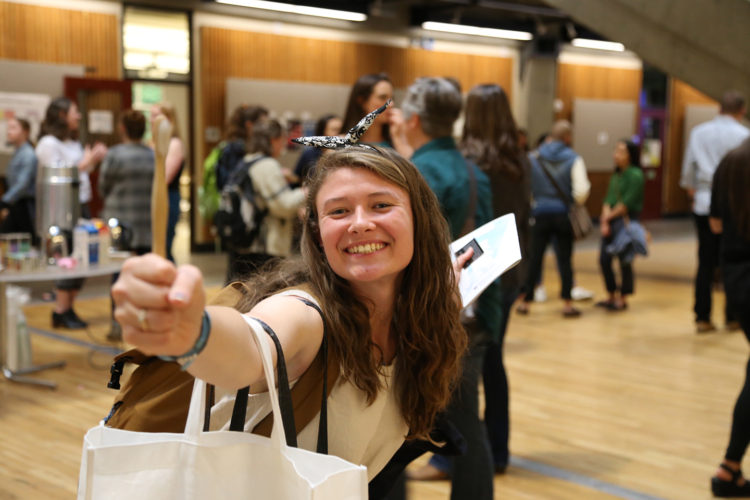 Isabelle de Mozenette, a recent Community, Environment, and Planning (CEP) graduate, approached the UW School of Dentistry early this year with a plan to replace some of the plastic toothbrushes handed out to patients with ones that have bamboo handles. She quickly gained the approval of Dr. Ricardo Schwedhelm, Associate Dean of Clinics, and then worked with Dr. Diane Daubert of the Department of Periodontics faculty to implement the plan.
De Mozenette's focus was on environmentally sustainable business and her idea originated last winter in a class called Attaining a Sustainable Society.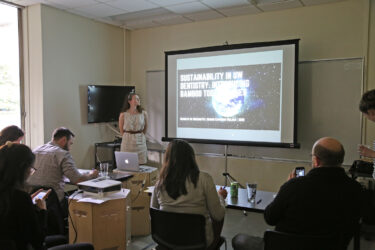 "My teammates and I thought that dentists handing out free bamboo toothbrushes to their patients instead of plastic ones would be a really good example of businesses using the power and the impact that they have for good," she said, "and for setting a norm by communicating to their patients that they value patient safety as well as environmental sustainability." The idea soon evolved into her senior project.
De Mozenette secured grants to purchase the toothbrushes, which she obtained from the Seattle company SenzaBamboo. The company uses wild bamboo grown with no pesticides or fertilizer, and says  the variety is one that pandas do not eat, and thus are not deprived of a food source. While other companies make bamboo toothbrushes, SenzaBamboo stood out not only because of its local nature  but because it donates part of its profits to the Mary's Place women's shelter in Seattle.
The bamboo handle holds up well beyond the three months' maximum that dentists recommend patients use a toothbrush before discarding, but then biodegrades in a natural environment or in a commercial composting facility, de Mozenette said.
The brushes were given to Dentistry faculty and staff as part of a "goodie bag" that also included sample-size toothpaste and compostable dental floss. Although the pilot project was set up for spring quarter, de Mozenette recently purchased another $900 worth of toothbrushes that will allow patients to receive them during the summer as well.
She also offered a parting plug for the green initiative, directed at School of Dentistry alumni and other dentists: "If they want to be more sustainable in their own personal practices, then they can order from SenzaBamboo and get the same wholesale price of 70 cents per toothbrush."