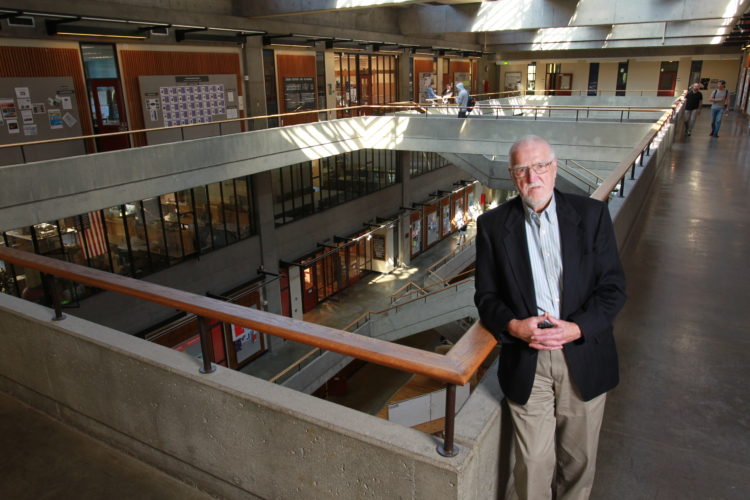 George Rolfe, the founder of real estate education at the University of Washington,  passed away April 30, 2019 at 81 years old.
A celebration of his life will be held at Plymouth Congregational Church (1217 6th Ave, Seattle, WA) on June 2, 2019 at 2:00 pm followed by a reception.
George Rolfe, the first director of the Pike Place Market Public Development Authority and a longtime University of Washington professor, passed away last week.
George was appointed to lead the Public Development Authority in 1973 and helped revitalize one of Seattle's most iconic places. He worked with the city to create Seattle's first pedestrian zone there, and he established the plan to build hundreds of low-income apartments at the market.
George had a long and impactful career as an architect, urban planner, real estate developer, and educator. He was the visionary who helped develop the UW Real Estate Certificate Program in 1988 and led a 20-year effort that established a master's in real estate program and later created what is today the Runstad Department of Real Estate. George retired from the UW in 2016 and the mayor declared May 26, 2016, as George Rolfe Day.
We are grateful for the many lasting contributions he has made to the UW College of Built Environments, our community, and our lives. If you'd like to share remembrances or stories with his family and colleagues, please send them to msre@uw.edu.
---
Read the full article on the Puget Sound Business Journal (subscription required) >
Read the letter from Christopher D. Campbell, Ph.D., Chair of the Department of Urban Design & Planning >