Barbara Rodriguez Droguett wins UW Three Minute Thesis Competition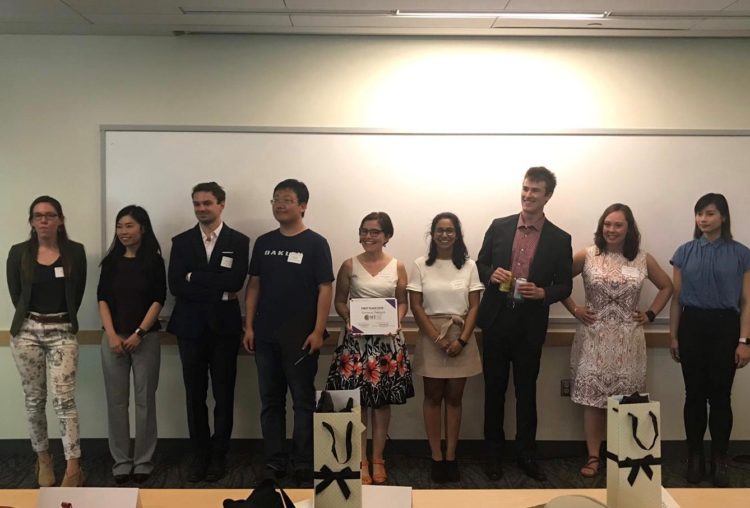 In front of a panel of judges, graduate students from a variety of disciplines competed to receive recognition and cash prizes in this year's Three Minute Thesis Competition. Each student was tasked with the simple, but unenviable task of summarizing months worth of research and planning in just three short minutes. Winners have been announced and Built Environments Ph.D. candidate Barbara Rodriguez Droguett has won the first place prize of $1,500. Droguett's research aims to develop an open-access tool for the building industry to assess the embodied carbon of heating, ventilation, air conditioning as well as refrigerant systems using a simplified life cycle assessment (LCA) method. She and her team have found that though the initial embodied carbon in HVAC systems in these buildings is low, with up to four replacements across the 60-year lifespan of some buildings, the carbon footprint can be significant.
UW 3MT is a partnership between the Office of Graduate Student Affairs and the UW Libraries Research Commons. The competition is designed to drive students to be able to discuss their research effectively and succinctly and to do so without the use of industry-specific jargon. This year's theme was Impact. 
Chester Fritz International Research and Study Fellowship awarded to Supasai Vongkulbhisal
Each year, one dedicated student is rewarded with the opportunity to study abroad thanks in part to funding provided by the Chester Fritz International Research and Study Fellowship. The award includes a generous monthly stipend and paid health insurance during a full quarter of study. This year, the recipient was Built Environment Ph.D. candidate Supasai Vongkulbhisal. Candidates are selected based on their explanation of the necessity to spend time abroad to complete their research and how that research relates to their program of study at the UW.
As a researcher, Vongkulbhisal is interested in modernism and its relationship with colonialism, especially in the Asian nations. Her winning research proposal is to examine the transplantation of Modern Thai Architecture in Thailand from the 1960s to the 1980s, in regard to the geopolitical incidents occurring in the Southeast Asia region during the Cold War and its association to the United States. She will be studying in Bangkok and Chiang Mai, Thailand.