Alumni Profiles
Reid Shockey, AICP
College of Built Environments, BA in Urban Planning, '68
President and Principal of Shockey Planning Group
Reid Shockey completed a Bachelor of Urban Planning in 1968. At the time and in the decades that followed, Shockey said planners were often ignored, and as a result, great battles were fought in the courts over planning and environmental regulations. But slowly, in the late 80s and 90s, ideas began to shift, and as Shockey puts it, "swords transformed into plowshares". There will always be work to be done, but people are now working together he said.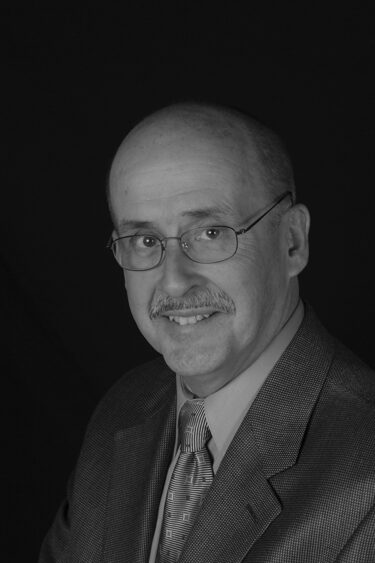 After spending a couple years working in Mansfield, Ohio, after graduating Shockey returned to the Puget Sound to become a planner for the City of Everett, and eventually became the community development director. In 1980, he founded what is now Shockey Planning Group. Working for public entities and private companies, the firm has built a reputation for being experts in land use, urban development, public policy, environmental analysis, and public involvement. They've taken on diverse projects such as an environmental impact statement for the expansion of the Walla Walla Penitentiary and a Growth Management Act – Comprehensive Plan for the City of Arlington. While each new project has its unique elements, Shockey enjoys the challenge of crafting an approach and executing a project that will ultimately benefit the greater good.
In 1983, Reid co-founded the Snohomish County Committee for Improved Transpiration, a public/private transportation interest group. In 2006, Governor Gregoire appointed him to the Regional Transportation Commission to study the long range needs for the Puget Sound area. Looking ahead, he sees some significant progress in transportation, but sees many issues that are yet to be addressed. Shockey says that because we haven't built a new freeway corridor in a number of years, we've been able to preserve neighborhoods, rural areas, carbon footprints, and our regional quality of life. However, with the expected addition of one million residents in the greater Seattle region by 2040, Shockey says we must find more efficient ways to move people, employees, freight, and services. He sees potential success by integrating regional centers and subcenters with multiple modes of transportation that serve people closer to their homes.
For new graduates, Shockey says it's an exciting time to be in planning. He advises students to spend the first couple of years listening and learning, watching how the various disciplines work together to help communities develop and then stay true to the region's legacy and vision.
Stuart Gordon, RE 2011
Masters in Real Estate Studies
Asset Manager at Metzler Real Estate
Past: Washington Mutual, O'Kane Capital
Runstad Center for Real Estate Studies alumnus Stuart Gordon is a double-Husky. He earned a bachelor's of economics degree in 2006 and returned to campus to be a part of the inaugural Masters of Science in Real Estate class. As an undergraduate, Stuart was drawn to understanding the way geography and economics came together in developing and growing environments. He became particularly interested in how factors like transportation and other public services shaped the layout and prosperity of urban areas.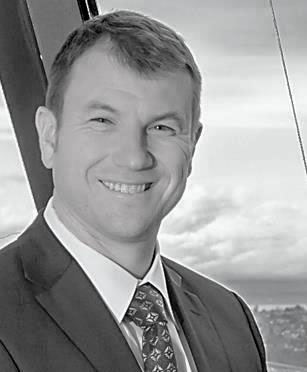 Stuart found his way into real estate through banking and financing commercial and multifamily real estate projects. Now at Metzler, Stuart is the Asset Manager for office projects in Chicago, Minneapolis, San Francisco, Silicon Valley, San Diego and locally on Millennium Tower in downtown Seattle. Stuart has also worked on major capital investment plans for office buildings in Washington D.C. and Chicago. Most of the companies Stuart leases space to are technology, creative, legal and financial services organizations, which Stuart says are shifting to open concept layouts with more collaborative work spaces and separate amenity areas. He enjoys the challenge of figuring out how to accommodate each client's needs and how they will utilize space. To do this, he spends a lot of time collaborating with architects and contractors to create the client's desired work atmosphere.
Stuart continues to be engaged with fellow graduates and faculty from the Runstad Center and returns to campus for annual alumni gatherings. His advice to students interested in real estate is to take advantage of the generosity and willingness of faculty and local leaders to mentor and help you network.
Joan Insel, ARCH 1987
Bachelor of Arts in Architecture
Director at Callison
Fresh out of school, Joan Insel began her career in Tacoma at a small firm specializing in historic preservation. But she soon realized historic preservation didn't hold her interest and was hired by Callison to practice as an architect. Throughout her 25 plus years with Callison, Joan's role has shifted from architect to graphic designer to brand strategist. She helped establish the firm's graphic design group and now develops branding strategies to help clients tell their brand journey and story and to create community spaces for the public to enjoy.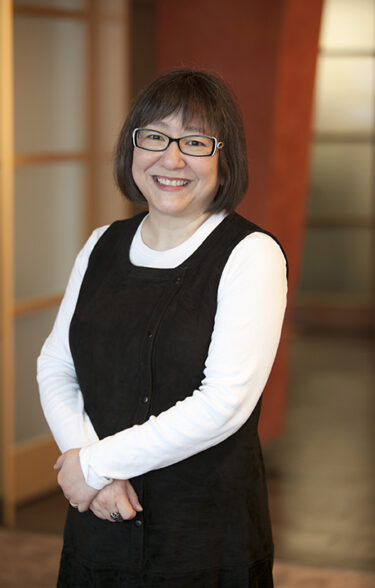 Joan works with small and large retailers as well as major shopping centers, understanding the story they want to tell and developing the vision around that message. Joan says she first thinks about how the retailer fits into the community and how the space will complement and contribute to the area's existing urban culture. She enjoys using unique pieces and signature products created by local artists and craftsmen to further highlight a region's individuality. In 2014, industry publication design:retail named Joan one of their 10 Retail Design Influencers of the Year. As the vision of most projects shift and evolve, she enjoys the journey and diversity of challenges each job brings.
Joan says her background in architecture serves her well and advises students to develop strong communication skills, particularly in writing. She says being able to articulate stories and design has been vital to her career success. And although computer design programs are helpful in constructing comprehensive plans, mapping ideas by hand and sitting side-by-side with a client can result in a major concept revolution.
Todd Lee, CM 1989
Bachelor of Science in Construction Management
Executive Vice President and Director of Operations, Sellen Construction
Todd Lee may have graduated from CBE's construction management program in 1989, but he hasn't spent much time away from campus. He started work at Sellen Construction just days after receiving his diploma and in 2014 celebrated 25 years with the company. In that time Todd's worked on the Hec Edmundson Pavilion, Conibear Shellhouse, Foster School of Business and the UW Medicine SLU project phases II, III, 3.1, and 3.2. Of all the campus projects, Todd says he enjoyed the complexity of the Hec Edmundson Pavilion most and was inspired by UW's Athletic Director. He says the team camaraderie really resonated with the group throughout the project. Other local projects include Swedish Hospital, Multicare Health System, Harborview Medical Center and Madison Centre.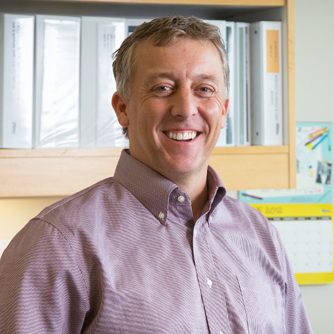 Todd's interest in construction management began when his parents bought a log home on Mercer Island. He spent his free time renovating and working on small projects around the property. Having worked his way up to Executive Vice President, Todd tells students and new graduates to seek internships and experiences that will give them opportunities to work with everyone in the organization, from carpenters to superintendents, clients to contract negotiators and suppliers. Todd says the skills he's built have taught him how to manage people, projects and how to work on a team making fast and effective decisions in difficult high stakes situations. But the most rewarding part of his job: being part of a team that works together seamlessly and seeing their work become a reality.
Julia Levitt RE 2011
Masters in Real Estate Studies
Development Manager at Skanska USA Commercial Development
Julia Levitt, a 2011 graduate of the Runstad Center for Real Estate Studies, kick-started her career with Skanska in London, UK. She helped the company launch its first offering of super-green homes in Cambridge while completing her second Master's degree at the London School of Economics and Political Science, and then returned to Seattle where she joined Skanska's development team in August 2012. In 2015, Julia was selected to join the company's busy European development team in Warsaw, Poland, for a 10-month assignment where she collaborates with colleagues, construction managers and designers as the team's only native English speaker. She has enjoyed the challenges of learning a new market and gaining a different perspective on urban development in one of Europe's fastest-growing economies. The change of pace has given her many opportunities to reflect on trends taking place on the US West Coast.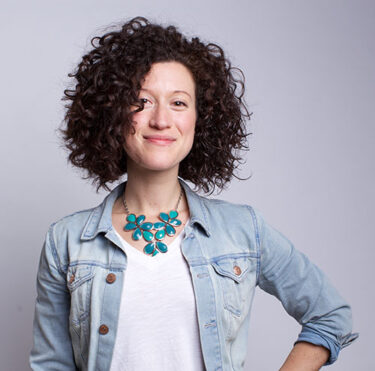 Julia says she continues to utilize her network of former classmates from the College of Built Environments, calling on them regularly to exchange insights and advice. Deepening her involvement with the local development community, Julia also participates in the local chapter of the Urban Land Institute's Young Leadership Group, the Seattle Design Review Board, and the Friends of Waterfront Seattle Ambassador Program.
Outside the real estate world, Julia serves on the board of Haiti Babi, a non-profit founded by one of her UW classmates to create fair-wage jobs for mothers in Haiti. She says that working with a small, dynamic start-up has taught her invaluable lessons about the human side of business and innovation.
Julia's advice to students studying in any area of built environments is to remain curious, build strong connections with friends and mentors, look for inspiration in a variety of places, and be patient when looking for a job and a team where you can thrive.
Emma Nowinski, ARCH 2008
Masters in Architecture
Architect at Bohlin Cywinski Jackson (BCJ)
Past: Walsh Construction, Bassetti Architects
Since earning her Masters in Architecture at UW in 2008, Emma has worked as an architect for Bohlin Cywinski Jackson (BCJ) in downtown Seattle. Her most recent project was a new fire station that will break ground in West Seattle in February 2016. Her next assignment—a cocktail bar in Capitol Hill. Throughout her career, Emma has had the unique opportunity to design for residential, university, corporate and public clients, and enjoys the challenge of creating and optimizing innovative and sustainable spaces for all kinds of user groups.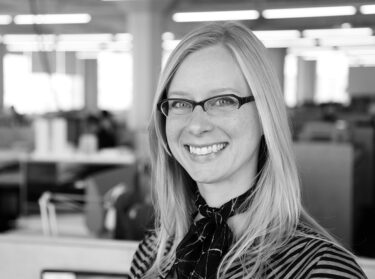 Emma continues to engage with both the College of Built Environments and the greater Seattle community of architects. She serves on the Professional Advisory Council for the Department of
Architecture and will be the Vice-Chair for the 2015-2016 academic year. She enjoys being back in Gould Hall, staying up to date on the latest and greatest faculty teaching and research, new programs, study abroad opportunities, and most recent innovations taking place around campus. She also participates in the Seattle branch of the AIA's Women in Design Group. This group offers her a chance to discuss gender disparity and related issues in the profession and to work on strategies for how architects can serve as advocates for equity and inclusion.
Emma's advice to students interested in studying architecture is to take advantage of the hands-on learning opportunities and resources that are offered in our College – particularly opportunities to collaborate with the profession and participation in the rigorous study abroad programs. Although architecture is a time and energy-intensive profession, Emma believes that there are few careers as multifaceted and challenging.
Dan Peyovich, CM 1998
Bachelor of Science in Construction Management
President of NW Division of Howard S. Wright, a Balfour Beatty Company
Dan Peyovich launched his construction management career in high school. Working with a cousin, he built decks, fences and did small remodeling jobs. He says he was intrigued by the combination of planning, creative problem solving and incorporating both of those elements into the technical execution of the project.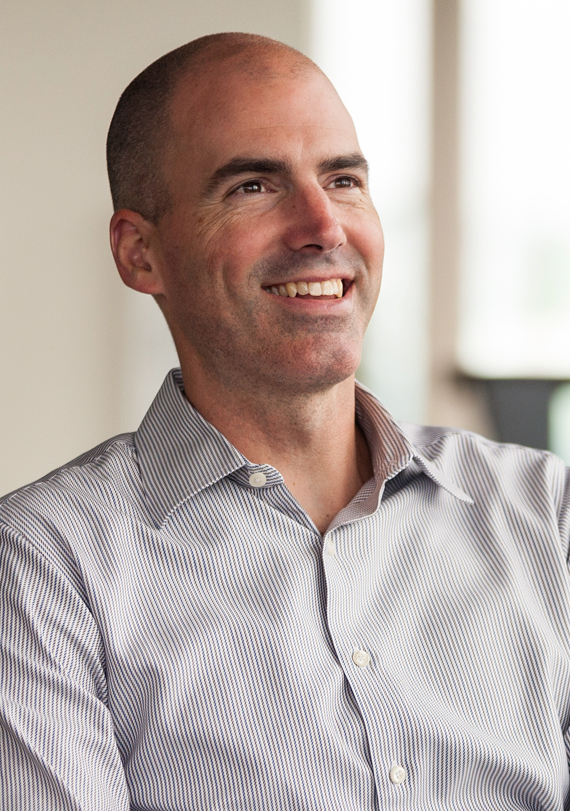 Between the summer of his junior and senior year at UW, Dan worked as an intern with Howard S. Wright, a Balfour Beatty company, and joined the firm after graduation. Today, Dan celebrates his 15th year with the company and now holds the title of Division President, Northwest. With the exception of a brief break to work for a smaller firm, Dan says he's glad to have built his career with one organization having cultivated deep relationships and a family-like culture.
To date, Dan is most proud of the City Center Plaza project in Bellevue, his first high rise project, and cites the Henry M. Jackson Federal Building modernization as the most complex and challenging project. As Division President, Dan says the job has come with a new set of challenges and level of responsibility—negotiating with partners and clients, maintaining a budget, and keeping workers safe on the jobsite are all equally competing priorities, but it's what keeps him energized about the work. And while his work with clients and job-site management is important, Dan says what he enjoys the most is the opportunity to further guide the already strong culture of community and camaraderie at the company. The culture and leadership of Howard S. Wright has kept him at one organization for many years, and he tells students and young professionals that culture is the most important when looking for the right company to start a career. Now, as a leader, Dan's commitment to growing this culture is illustrated in his goal to be the #1 contractor people want to work for, by challenging and supporting staff, providing balance in the work place, and maintaining a vision for the future.
Outside of work, Dan enjoys coaching his daughter's soccer team and his son's baseball team and staying active throughout the year.