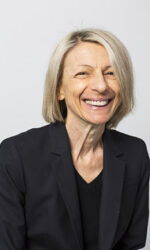 Urban Science is the new specialty section in Frontiers in Built Environment, open for submissions
Frontiers in Built Environment is proud to announce the launch of its newest section, Urban Science.   Led by Marina Alberti, professor of Urban Design and Planning at the University of Washington, this section aims to publish research that applies observational, experimental, or theoretical approaches to the study of cities using a variety of modalities, including system dynamics, network analysis, and other complex adaptive methods.
"Urban science is an emerging field at the intersection of the social, natural, and data sciences. This new specialty section provides a venue to bring together urban and data scientists from a multi-disciplinary perspective," says Alberti, who is the Specialty Chief Editor.
Her vision for the section is to create a peer-reviewed forum for scholars to integrate and synthesize theories, concepts, and data across multiple disciplines, aiming to advance the science of cities and urban regions.
"Advancing the understanding of how cities work and evolve is an emerging priority for both science and society. Urban problems are becoming increasingly complex, demanding new levels of collaborations at the intersection among the social, natural, and data sciences," says Alberti.
As such, Alberti describes Urban science as an interdisciplinary field that can uncover fundamental laws that govern the dynamics and evolution of cities.
"The field is grounded in complexity theory and informed by the rapid growth and world-wide availability of high resolution, real-time empirical data. So, the science of cities seeks to develop theoretical, empirical, and practical insights that can inform decision-making and urban planning," she explains.  Read the full piece.