The inaugural Aspire internship program at the College of Built Environments gave undergraduate students across the University of Washington the opportunity to interact with industry and academic leaders while learning about the importance of home and homeownership to individuals and communities. Students spent eight weeks learning about the single and multi-family residential real estate market in partnership with Windermere Real Estate.
"Two key focuses for Windermere are increasing the diversity of our company and making home ownership more accessible to people of color, so when (CBE Dean) Renee Cheng approached us about being a part of the Aspire internship program, we knew it was an ideal opportunity," said Windermere Real Estate President OB Jacobi. "The Aspire students have played an invaluable role in helping us understand how we can begin to act upon our goals and deepen our engagement in the BIPOC community."
Through a combination of classroom lectures and professional interactions, Aspire students developed a broad knowledge of residential real estate and a critical understanding of homeownership's role in the creation of thriving communities and intergenerational wealth. Specifically, students had an opportunity to observe the range of processes involved with home buying, visit residential real estate offices serving a diverse array of communities, and apply their learning to address equity issues in real estate through their final projects. Most of all, students in the Aspire program valued the connections they made with each other, with the professionals who gave them a behind-the-scenes look at residential real estate, and with the lecturers who helped them think critically about what they observed in the industry.
"I got a lot more out of this program than I had first thought," said student Jah'lil Frans, a senior from Spokane, WA. "Going to all the Windermere offices and being able to learn something new every day about the real estate field was very eye opening, and, with every piece of new information that we learned, there was also a point of contact that we could reach out to if needed, to help to expand our networks."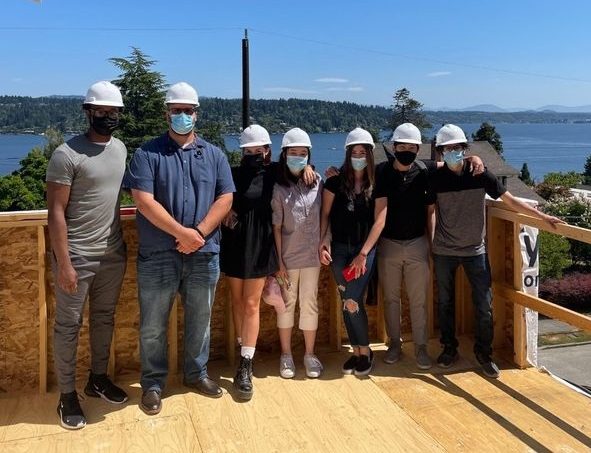 "The ASPIRE program this year was a highlight for me as a professional and hopefully the beginning of an impacting and lasting relationship between the University of Washington and Windermere Real Estate.

We wanted to be involved with this internship because of my own lived experience, and the fact that our brokerage was founded on community and doing what we can to eliminate disparities in home ownership. In addition to that, we aim to provide more opportunities and on-ramps into the real estate profession for BIPOC communities. We already feel strongly about being in the community and schools to educate people about home ownership, so this was an easy choice for us to be involved.

What we got out of the program was an injection of new energy and ideas on how we can make home ownership more accessible to black and brown people who have faced housing insecurity. What struck us the most is how much the interns' attitudes changed over the course of the internship. Another unexpected value-add was the Intercultural Development Inventory component for the owners; taking a deep look at our own biases and where we stand. Such an important exercise for not just the owners involved with the internship, but would be of value for all owners, in my opinion.

Overall, I'm looking forward to watching this relationship and internship grow, providing more awareness around the housing and wealth gaps, even amongst highly educated college students." – Dave Jones, Owner/Operator, Windermere Abode, Aspire Mentor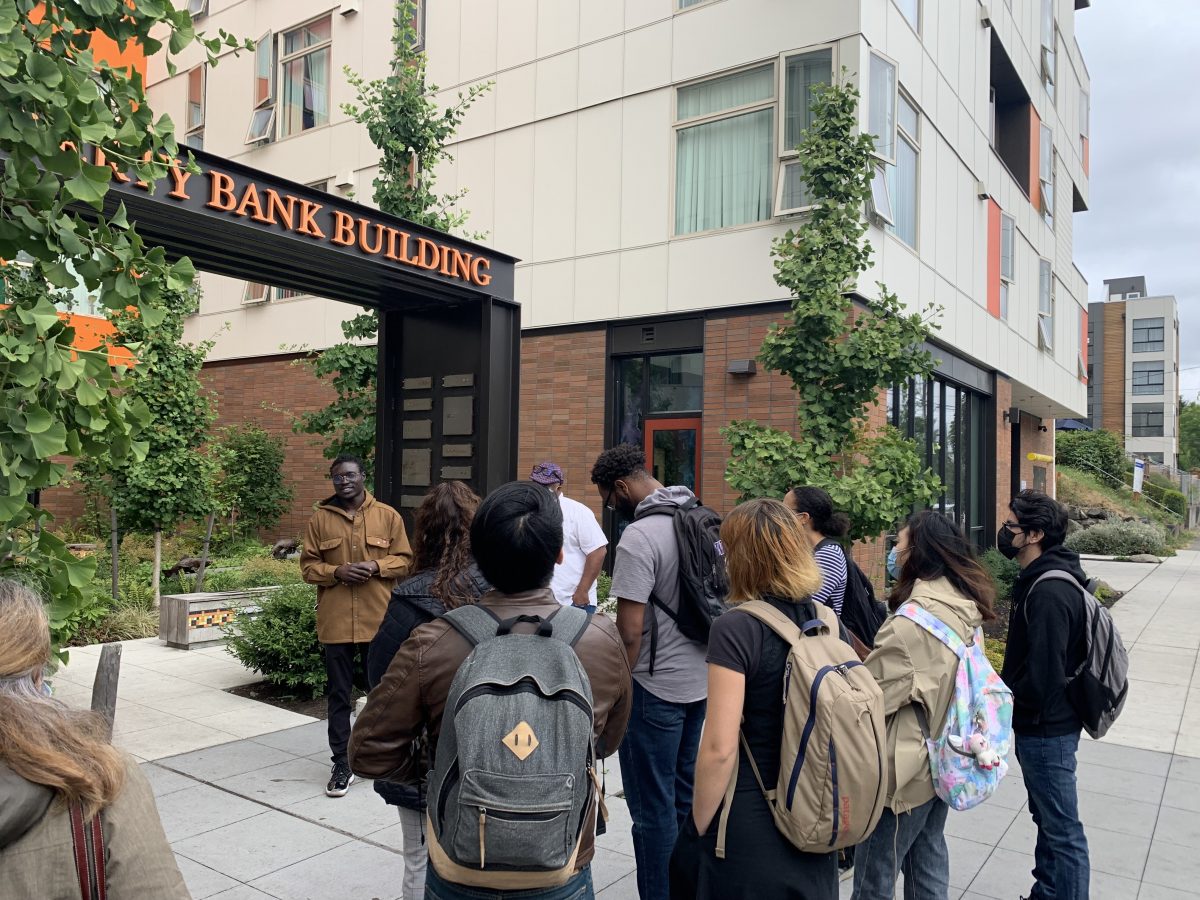 Student Francy Garcia, a senior majoring in Real Estate and minoring in Entrepreneurship, said this about her experience: "Coming into this program I didn't know what to expect. I knew I wanted to learn more hands-on about real estate, but I just came into it with an open mind. My Aspire experience surpassed my expectations for the program mainly because, every day, we were making connections and seeing the real impact of real estate in our city. It was amazing to learn so much in such a short period of time."
Dean Renee Cheng says, "The Aspire program showcases the amazing things that can happen when a college like ours is a catalyst. By connecting professionals, faculty, and students in a structured way, we highlight a mutual learning process. Both groups offer unique points of view and expertise and I'm proud we were able to facilitate this level of dialogue."

The Aspire program will return in Summer 2022, with plans to expand the number of students served. Given the high level of student interest in the first year of the program, we anticipate another highly competitive application cycle next year. We encourage interested students to keep an eye out for the application and additional details as we head into 2022.