CBE Student Experience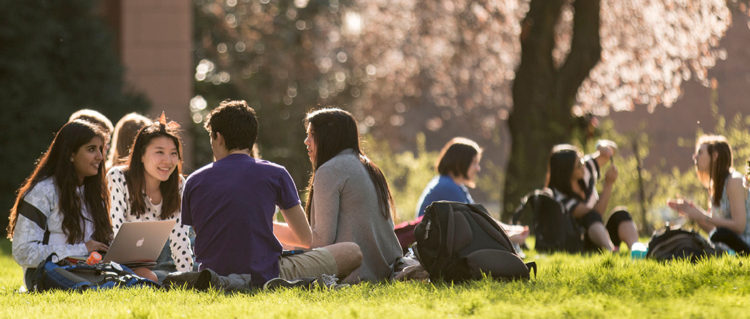 Being a College of Built Environments student means a lot of studying, conversing, knowledge sharing, and collaboration. We value the student experience inside and outside the classroom. Our students are exposed to forward-thinking ideas around ecological design, livable communities, design/build, technology, civic landscapes, building performance, and urban development, molding them into participatory learners and thinkers. While studying in our programs, we will give you the opportunity to be your most creative self, participate in real-world projects and research, build a strong portfolio of experiences and tangible skills, and graduating prepared to contribute to your community. Located in the middle of the Pacific Northwest's urban corridor, and surrounded by mountains, islands, agriculture, and technology, we see Seattle as our living laboratory. Looking beyond the region, students travel around the world to learn how design works in the context and environment of diverse cultures and economies.
UW Student Experience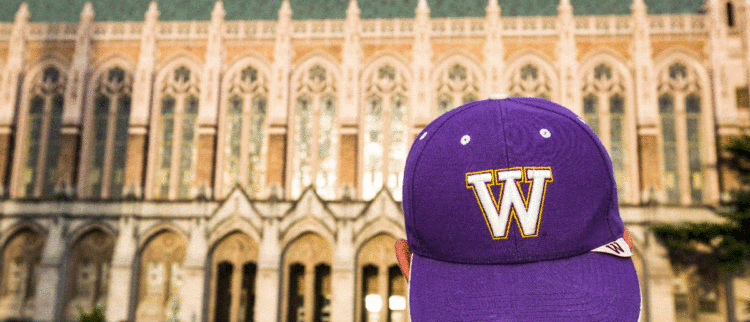 At the University of Washington, no matter where you study, you're part of a strong network of individuals and groups who are available to support you throughout your education. Your community and resources will continue as you launch your career and throughout your life. We look forward to being a part of our students' successes and helping them pursue their interests, passions, and develop the skills they need to be successful members of society.
An Interdisciplinary Perspective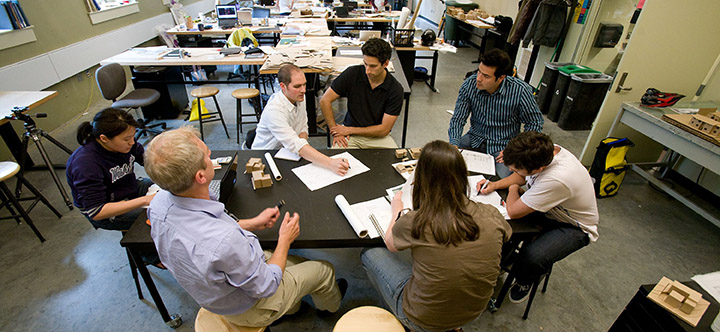 The UW's College of Built Environments consists of five academic disciplines—architecture, construction management, landscape architecture, real estate, and urban design and planning. This unique arrangement of fields enables our students to have a rounded learning experience. As a truly interdisciplinary college, we prepare professionals to seamlessly transition into cross functional teams. We see the collaboration of these five fields as an accurate reflection of our disciplines intersections in the real world and is what sets us apart from our peer institutions.
Practicing our Craft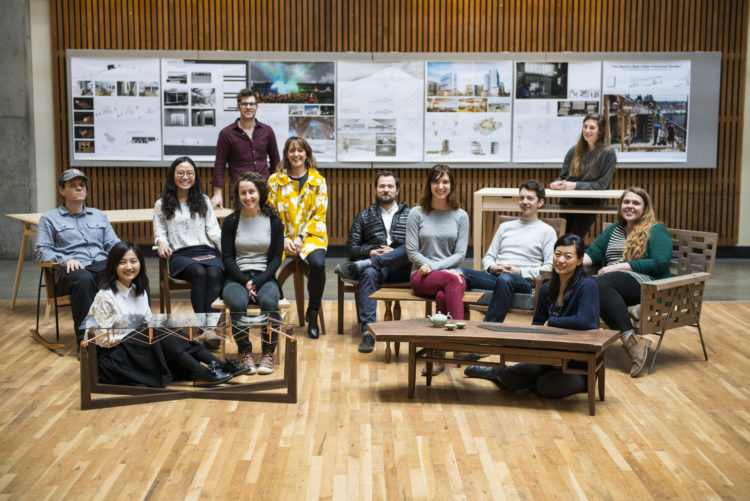 Practice is at the core of what we do. And every student graduates prepared to be their most creative, innovative self. We are teaching the next generation of built environments professionals to be leaders, practitioners, skilled communicators, collaborators and problem solvers. We achieve our success by flipping the classroom, empowering students to help drive the conversation. We leave the lecture hall and hold discussions on the job site. We give students professional experience through design/build studio courses, put tools in their hands, and charge them with all responsibilities of working with a client from concept to completion.
Our students are taught by faculty from all over the world with deep experiential and theoretical expertise. Our graduates go on to become architects, construction managers, and urban planners, but also experts in policy, land-use, transportation, and social justice.
Community Impact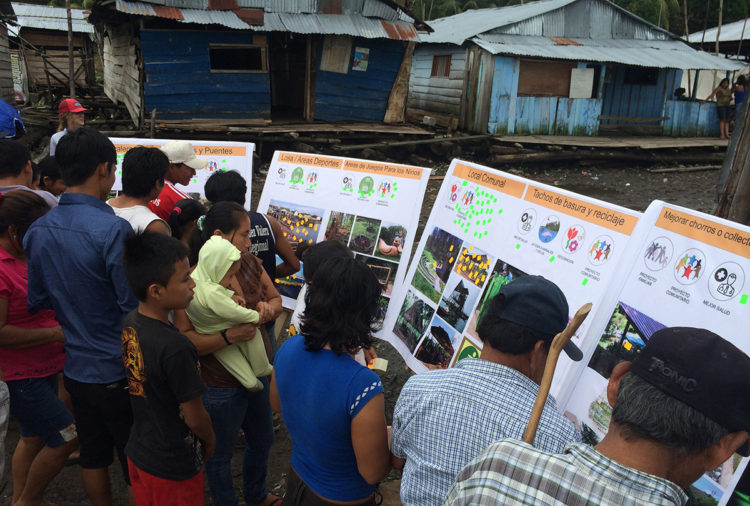 Through six research labs, four centers and numerous initiatives, we are addressing the grand challenges of the 21st century—urbanism, globalism, and sustainability. Our faculty are engaging students through their research, solution implementation, and industry practice. Through data collection, site visits, interviewing clients, supporting design work, and generating conclusions, our students are active in the research process.
Because of our integrated model, our impact is vast. Locally and nationally, students are working on projects to integrate ecological vitality with economic and recreational opportunities, developing crisis and risk management plans, and advancing research and policies to support the healthiest and highest performing buildings. Globally, students are championing projects with various universities and communities around the world on initiatives to harvest fog in some of South America's most arid regions, designing schools for girls in Afghanistan, and learning about transportation systems in Northern Europe.
Service Learning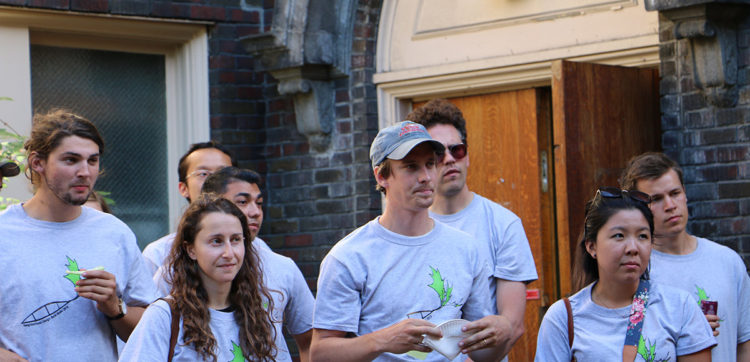 Equity, inclusion, and sustainability are the foundation of our values. As built environments professionals, we know that the decisions and projects we undertake impact people, therefore our students must be able to see first-hand what that impact means. Through service learning projects CBE students work with people and communities who need access to education, green spaces, and social and health systems. Our service learning project clients include the Beacon Food Forest, Seattle VA Hospital, Helplink, Seattle Arboretum, El Centro De La Raza, Fischer House, White Center, Fircrest Therapeutic Garden, and various schools and assisted living communities.
Learn more about two of our most long-standing design/build studios:
Neighborhood Design/Build Studio
Landscape Architecture Design/Build Studio
Why Live in Seattle?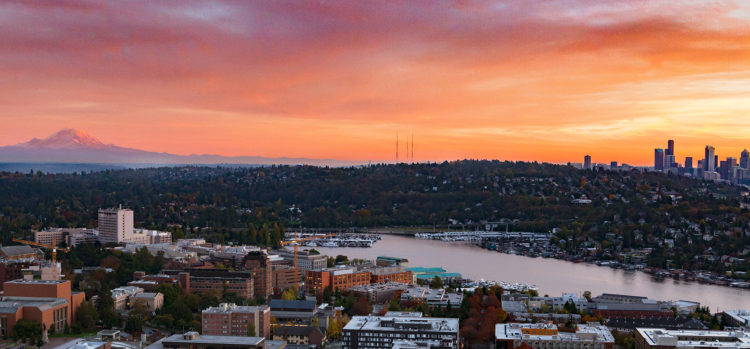 Seattle is a hub for innovation and a powerhouse driving business and technology. CBE students spend as much time out exploring our city and its surrounds as they do in the classroom. We encourage students to participate in the diversity of our culture and natural environment. This unique combination of people and opportunity provides students with endless possibilities to discover and define their futures.
3rd most innovative state (Bloomberg, 2016)
3rd in the nation for geographic diversity of residents (Geographic Diversity Index, 2016)
4th fastest-growing big city in the U.S. (U.S. Census, 2016)
7th out of 200 "best performing cities" when it comes to creating and sustaining jobs in America. (Milken Institute, 2015)
2nd leading global city for "tech, talent, tolerance, and 'quality of place' (Martin Prosperity Institute, 2013)