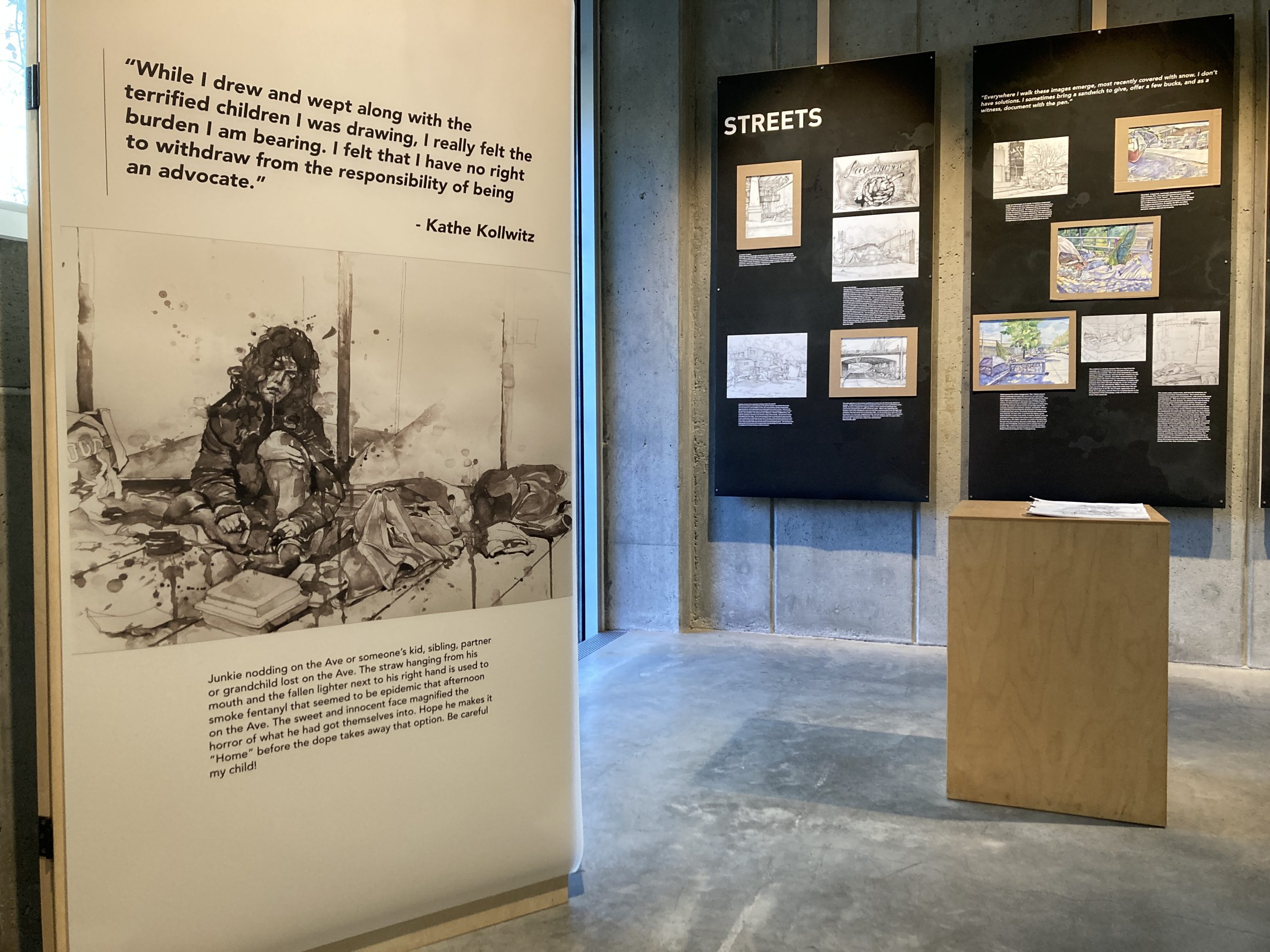 Sketching As Witness

with Daniel Winterbottom
Gallery exhibit hours:
February 6–March 14, 2023
10:00 am – 5:00 pm
closed Saturdays, Sundays, and Presidents' Day
Opening Reception
Friday, February 24, 2023
5:30 – 7:30 pm
What is the role of sketching in landscape architecture? And how can it become a prompt to design activism?
This exhibit features the sketches and watercolor works of Daniel Winterbottom from his neighborhood wanderings and observations of pandemic life: "deserted streets, businesses closing overnight, and a dramatic increase of homeless encampments." Read more about his work in this Landscape Architecture Magazine article.
Daniel Winterbottom, FASLA, began drawing around age eight and never stopped. He received his BFA from Tufts University and a Master of Landscape Architecture from the Harvard Graduate School of Design. He is currently a Landscape Architecture Foundation (LAF) Fellow researching the therapeutic implications of differing carceral environmental models. He is a professor of landscape architecture at the University of Washington and the founder of Winterbottom Design Inc. in Seattle.