The College of Built Environments and the Runstad Department of Real Estate are deeply saddened by the loss of Jon Runstad '64, a prominent figure in the real estate industry and a dedicated philanthropist. Jon Runstad, 81, passed away after a lengthy illness on Tuesday, June 20, leaving behind a legacy of impact and inspiration.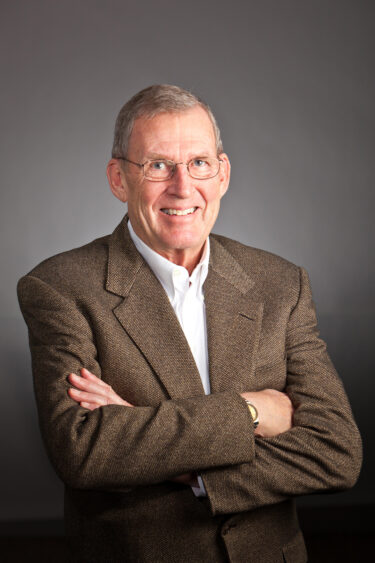 Jon's remarkable career in real estate development spanned over 40 years, during which he made significant contributions to the industry. Prior to founding Wright Runstad & Company, he served as a building economist with the Ministry of Public Building and Works in London and as a project manager, developing properties with Cabot, Cabot & Forbes in Boston. At Wright Runstad & Company, he provided invaluable direction and general management, actively engaging in major aspects of each project and overseeing management issues for existing properties.
Jon Runstad and his wife, Judith M. Runstad, have made substantial contributions to civic causes, entrepreneurial real estate education, and local charities. Their philanthropic efforts have left an indelible mark on the community they deeply cherished.
Among their notable contributions was the establishment of the Runstad Center for Real Estate Studies in 2002. Through their cornerstone gift, Jon and Judy Runstad enabled the Center to expand its range of graduate courses and develop a robust academic and industry-facing research program. Their vision and generosity laid the foundation for the launch of the Master of Science in Real Estate (MSRE) degree program in 2009.
Over the years, the MSRE program has graduated more than 250 students who have gone on to become leaders in the real estate industry. By combining academic rigor with practical relevance, the program equips students with a comprehensive understanding of real estate development, finance and investment, and corporate real estate.
In 2012, Jon Runstad's passion for research was further exemplified when the Washington Center for Real Estate Research (WCRER) was transferred from Washington State University to the University of Washington's Runstad Center. This move strengthened the Center's research capabilities and solidified its role as a hub for applied industry-facing research, including the production of regular housing reports for the State of Washington.
In 2017, the Center became the Runstad Department of Real Estate within the College of Built Environments, welcoming its first undergraduate class three years later. This opened up new opportunities for students interested in pursuing a career in real estate and further solidified the department's commitment to the field.
His enduring legacy will continue to inspire future generations of real estate professionals through the department that proudly bears his name.