Congratulations to CBE graduates!
CBE's Graduation Celebration will honor our graduates on Friday, June 9, 2023. All graduating PhD, graduate, and undergraduate students, family, and friends are welcome to attend the ceremony at the Seattle Center Exhibition Hall.
Friday, June 9, 2023
1:00 pm – 3:00 pm
Exhibition Hall, Seattle Center (301 Mercer St., Seattle, WA 98109)
Exhibition Hall doors open at 12:00 pm
A video recording of the graduation celebration will be posted on this page the week of June 26.
Students should RSVP to the celebration here.  To be included in the hard copy program, please RSVP by Wednesday, May 24. To be included in the physical ceremony, please RSVP by Friday, June 3.
Additional event details with be emailed to BE students spring quarter. For questions please contact Meegan Amen at meegan@uw.edu.
Who is eligible to walk? PhD, Masters, and undergraduates who graduated summer 2022 through summer 2023 are eligible to participate in the ceremony. Graduates that RSVP to the ceremony will be reviewed by the departments to confirm eligibility.  Students receiving CBE minors and certificates only are not recognized at this celebration.
What should graduates wear? Wearing academic apparel (cap and gown) is preferred but not required. Academic apparel can be ordered May 3 – 21. Graduates pick up their apparel at the UW Bookstore May 30 – June 3. If you plan to also attend the UW Commencement on Saturday, academic apparel is required.
How do guests register for the celebration?
No ticket(s) are necessary.
Doors open at noon.
Seating is first come, first served.
How can guests arrange accessibility accommodation?
The Exhibition Hall is wheelchair accessible: enter from Mercer Street.
Proceed to the reception by exiting the Exhibition Hall, go up the ramp, and proceeding west (left) to the Founders Court.
Accommodation inquiries should email meegan@uw.edu.
When should graduates arrive at the celebration?
Students should plan on arriving by their group photo time or no later than 12:30 pm for check-in and additional ceremony information.
Check in with your departmental program adviser to receive processional lineup information.
Students should be in the processional line ready to walk no later than 12:50 pm.
Why do I need to RSVP? Graduates that RSVP by Wednesday, May 24 will have their name printed in the official program. The graduate and guest numbers will also be used to order the student gifts–pint glasses and cupcakes (for guests too). Graduates that RSVP by Friday June 2, can gladly still attend the celebration, and gives us time to plan event layout. If you find out after these dates that you can attend our celebration, yes, you can still attend, but you need to email Meegan Amen (meegan@uw.edu) directly.
Where do my guests and I park?
Parking is available in lots adjacent to Seattle Center.
The lot closest to the Exhibition Hall is the Mercer Garage.
All parking lots and street spots in the area require payment.
What if a graduate arrives late? If a graduate arrives late please see the staff member posted at the check-in table near the processional line-up area. We will do our best to get your name to the department chair for announcement in the program.
Will there be a reception after the ceremony? No, we are not planning a reception. The Founder's Court, just west of the Exhibition Hall, is reserved for our guests to mingle. Trophy Cupcakes will also be available for guests to take with them: make sure your graduate RSVP's in time.
How can I view photos? Professional photographers have been hired to commemorate the occasion. Departmental group photos will occur outside in the Founders Court (dry) or inside the Exhibition Hall (wet) prior to the ceremony. We will email graduates a link to the recorded ceremony video, these  photos and other candids for you to download the week of June 16.
While the University of Washington is excited to resume in person celebrations, Commencements are large in-person event where good public health practices are essential in the time of the COVID-19 pandemic. As of today, both King and Pierce counties remain in the "medium" level on the Centers for Disease Control's county-by-county COVID-19 Community Level assessment, and we do not anticipate major changes to University policies between now and the end of the academic year.
As we prepare to celebrate this year's graduates, as well as to welcome back the graduates from the 2020 and 2021 classes for in-person celebrations, it is important to remember that indoor social gatherings are one of the primary venues in which the coronavirus is spread and where we are seeing clusters of transmission among students and personnel. As a result, please take a few basic steps to keep you and your loved ones safe as you gather this commencement season.
If you have symptoms of any respiratory infection, do not go to work or class or socialize with others.
Getting vaccinated and boosted remains your best way to avoid serious illness from COVID-19, and boosters are widely available.
Celebrate outdoors on the Founders Court after the celebration and wear a mask during the ceremony.
Test before you gather: If you are planning to attend the celebration, taking a coronavirus test beforehand — particularly a rapid test immediately before the gathering — is a good way to reduce the risk of unknowingly spreading it to others. It is also a good idea to take a test 3–5 days after the event.
If you do test positive, report it to UW Environmental Health & Safety to help reduce transmission to others.
Finally, activate WA Notify on your phone so you can receive exposure notifications and anonymously let others know of their exposure if you test positive.
If you or a loved one do test positive and have any one of a number of conditions that put you at higher risk for severe illness, please also know that there are antiviral medications available that can treat infections. UW Medicine has more information available about these options, as well as a monoclonal antibody for pre-exposure prevention for high-risk individuals.
Entrance requirements for Seattle Center Exhibition Hall
Currently, verification of vaccination status or proof of a recent negative test for COVID-19, are not required.  Wearing a mask is strongly suggested.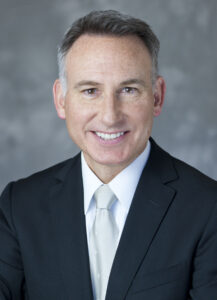 Dow Constantine, King County Executive
Serving his fourth-term as King County Executive, Dow Constantine leads one of the largest regional governments in the United States. His priority is that every person be able to thrive, be economically secure, and contribute to the life of our community.
He is focused on meeting two of the greatest generational challenges of our time: building equity and opportunity, and confronting climate change. Guiding every initiative is the goal of becoming the most forward looking, best run government in the nation.
Bachelor Candidates complete an application for graduation with their departmental adviser. Degrees are not automatically awarded when requirements have been satisfied. It is your responsibility to apply for degrees and certificates. Applications must be submitted no later than the third Friday of the quarter you plan to graduate. You can also submit them up to 3 quarters before you plan to graduate. Once you apply, you are eligible for Graduating Senior Priority registration.
Master's graduates submit their master's degree request  with the Graduate School. Students will want to review the Graduate School's graduation dates and deadlines or contact Graduate Enrollment Management Services (GEMS) at uwgrad@uw.edu or 206-685-2630 for additional information.
Doctoral Candidates scheduled their final exam (doctoral) with the Graduate School.
301 Mercer St, Seattle, WA 98109
Seattle Center  + Exhibition Hall Website
Getting There: Numerous bus routes serve Seattle Center including Metro routes 1, 2, 3, 4, 8, 13, 24, 29, 31 and 33. Rapid Ride D Line and routes 5 and 28 serve the Center along Aurora Ave N. Click here for more details or to use the King County Metro Trip Planner.
Paid Parking is available at all Seattle Center garages. The Mercer Garage is across the street from the Exhibition Hall. Accessible parking spaces are located at several Seattle Center garages locations along the periphery of the campus. If all the available accessible garage spaces are full, visitors should check with the Attendant on Duty for remaining availability.
Students are not required to wear graduation regalia to the CBE Graduation Celebration, however, it is required for participation at UW Commencement.
All apparel and souvenirs can be purchased through the UW Commencement website. is provided by Oak Hall Cap & Gown. You will order cap & gown when you complete the Registration/Order Form (early May).  You will also be able to order other items as desired (souvenir tassels, extra degree tassels, mortarboards, hoods, honor cords, and stoles of gratitude for those who have helped you during your college career). Bachelor's and master's regalia are for purchase only – there is no rental option.
Retail pricing will be available by the end of March 2022.
Faculty should order regalia through the UW Ceremonies website. Orders may be placed via the Office of Ceremonies faculty regalia order catalyst form, which will become available in April.
No content for this section. Make sure you wrap your content like this:
The Career & Internship Center (134 Mary Gates Hall) has extensive resources for job hunters, including:
Tips and best practices for getting your resume to the top of the pile.
Grad school help, from deciding to pursue postgraduate studies to finding a program that's a good fit for you
Free career coaching for three years after graduation for UW Seattle alumni, including mock interviews and one-on-one coaching sessions
UW alumni have access to a variety of online career resources. Please note that many of these tools will require a UW NetID and password. (Need help with your UW NetID? Recover your UW NetID, reset your password and more here.)
UWAA members belong to a community of 56,000 Huskies who have chosen to stay connected to the UW. Members enjoy:
Networking opportunities, including events featuring free professional headshots
Borrowing privileges at UW Libraries on all three campuses and access to EBSCO Alumni Edition's thousands of online journals to keep up with the latest developments in your field
Discounts on grad school test prep and career development services
Visit UWalum.com/join and become a member today!
Please stay in touch and let us know how you are doing. Joining the UW Alumni Association is one way to keep up with events in CBE and the university.