The housing crisis is never far from mind or the media spotlight. Millions of renters and homeowners in the U.S. are cost burdened, meaning they spend greater than 30% of their incomes on housing. In Seattle, 40% of residents are low income, but only 20% of ne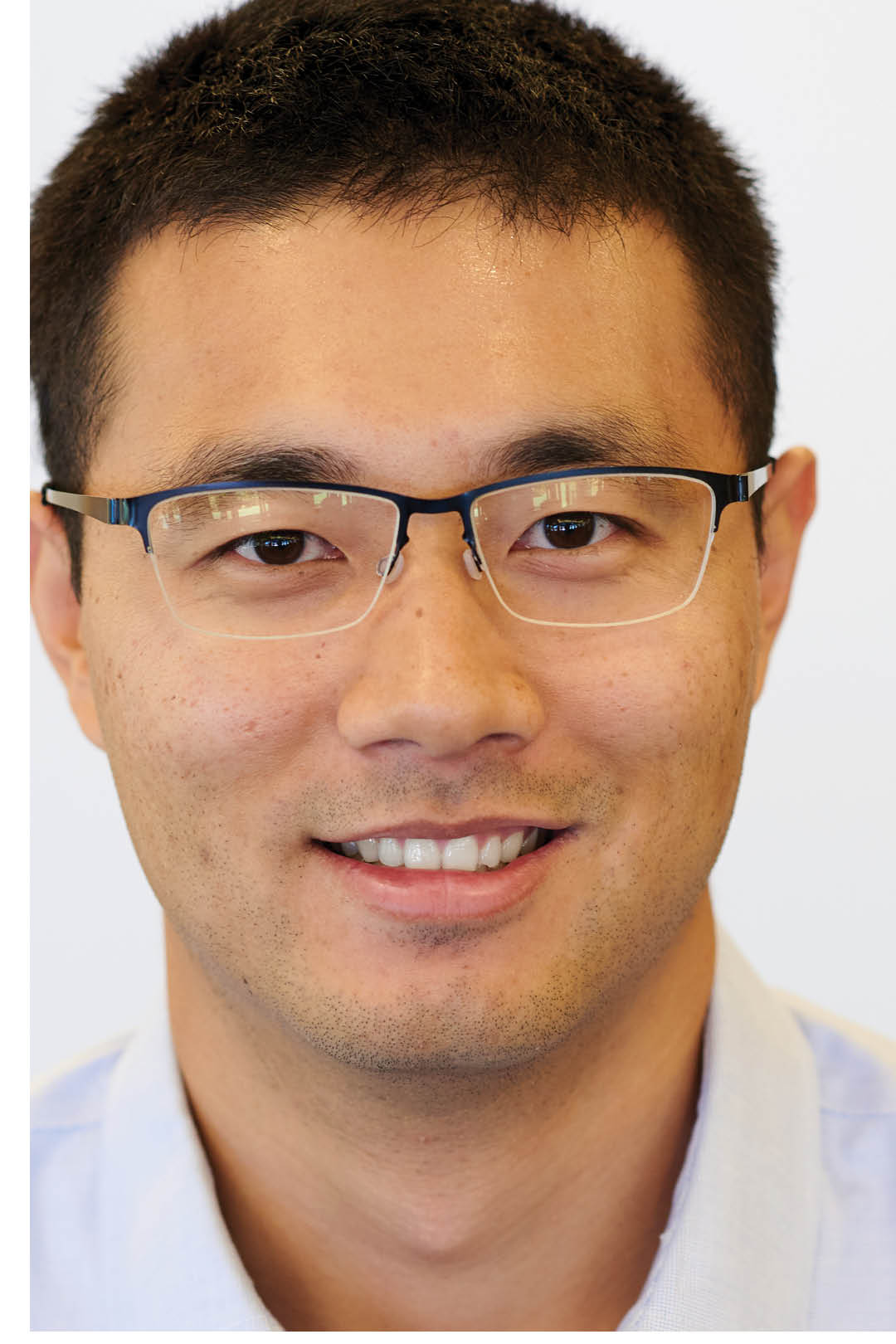 w housing is being built with them in mind. This lack of affordable housing tends to disproportionately affect BIPOC populations. There's an urgent need to understand what makes existing affordable housing successful and increase the supply of housing for vulnerable populations.
A new CBE hire has made it his mission to delve into affordable housing and analyze the policies and programs that make it work: Assistant Professor Ruoniu (Vince) Wang. He joined CBE's Runstad Department of Real Estate in fall 2022 as part of an interdisciplinary cohort, and he's already making an impact with his research.
Wang studies the mechanisms that sustain affordable housing so that existing housing can be preserved and new, sustainable options can be created for lower-income households. Although he's worked with a variety of housing models, his current research highlights the inner workings of a shared-equity model known as the community land trust (CLT).
Advancing our understanding of community land trusts
Shared equity is an umbrella term that covers several affordable housing models. Equity is the stake a homeowner has in a property—basically, the difference between what the home is worth and what's left to pay on the mortgage. In the shared-equity model, homeowners agree to allow some equity to remain with the property so that the next owner can purchase it for a lower price.
"When we talk about other types of housing models, we have to constantly inject additional public dollars," says Wang. "For example, Seattle housing prices have increased a lot, and larger subsidies are required to keep them affordable." The shared-equity model doesn't require additional public support upon resale, since the new homebuyer can purchase the house at a reduced cost.
The CLT model was born from the Civil Rights Movement, with the first CLT created in 1969 near Albany, Georgia, by Black farmers. "We know from the roots of this model that community land trusts should support racial equity," says Wang. "CLTs stabilize property costs and help lower-income families build wealth. They can help mitigate the impacts of structural racism and create alternative models to promote racial diversity and equity."
While the CLT model has been around for decades, not much has been known about how these programs function. What mechanisms keep them affordable? Which communities are served by CLTs, and how are they funded? Are they financially healthy or unhealthy, and how are they weathering the current housing crisis?
Wang's most recent accomplishment was the completion of a community land trust census to answer those questions.
"Because of variations in state and regional policies, different CLTs are constrained in what they're able to do," Wang explained. "It was impossible to understand the evolution of their programs and policies without undertaking an enormous survey." This broader picture will allow for more targeted federal support of affordable-housing programs.
Future directions in community land trust research
In true interdisciplinary fashion, Wang began forming research collaborations as soon as he joined the Runstad Department of Real Estate. His partnership with fellow cohort member and Assistant Professor of Urban Design and Planning Dylan Stevenson builds upon results from the CLT survey. The two professors are exploring links between community land trusts and climate change mitigation.
"We know from the survey there's a greater prevalence of engagement with climate education and mitigation efforts than we previously thought," says Wang. He noted that CLT members often go above and beyond local planning and seek funding for net-zero housing. Some use innovative designs and materials. Since the model is based on local engagement, communities become educated on sustainable, climate-friendly housing.
Wang and Stevenson are furthering their understanding by undertaking research in Oregon and Washington, with funding from a UW Population Health Initiative grant.
"We understand that these communities are making efforts, but we don't entirely know how or why," says Wang. "What are the best practices, opportunities, and barriers? How are they getting creative with funding?" This pilot project will lead to a larger study on the transformative role of CLTs in climate change adaptation.
Student opportunities within affordable housing
Wang has made it a goal to develop new opportunities for CBE students. With years of experience as the research director of the nonprofit Grounded Solutions Network (where he's currently a research fellow), he sees the need to make stronger connections between academia, nonprofits, and public sectors.
"When I was a Grounded Solutions director, I was always trying to attract more young professionals into the nonprofit field," says Wang. "And I want to open up new networks and internships for students."
One student has already seen the benefits of Wang's efforts: Cissi Xu. She's an international undergraduate student from China with a double major in real estate and education, communities and organizations. Wang helped Xu snag a summer internship performing data analytics with A Regional Coalition for Housing (ARCH), an organization dedicated to increasing the supply of affordable housing in East King County cities and King County. She's also learning more about Wang's research and data collection techniques.
"Vince has been amazing," says Xu. "Not many professors treat students as equals like he does. He really cares about us and thinks about things from our perspectives. I'm really enjoying learning about affordable housing and getting to go deep into a topic during undergrad."
Xu is considering continuing her studies in grad school and potentially pursuing the graduate certificate in housing studies at Runstad.
Coming full circle
"I always like to say I'm making a full circle back to where it all started," remarks Wang. Between 2005 and 2006, he was an exchange student at UW's College of Architecture and Urban Planning, before it was renamed CBE. After earning his Master of Science and PhD degrees from the University of Florida and directing research at Grounded Solutions Network, he's happy to be back in Seattle.
Wang's faculty mentor, Associate Professor of Urban Design and Planning Dan Abramson, was also his undergraduate mentor. During undergrad, Wang ended up interning with a firm in Beijing that Abramson has ties to, and the two kept in touch throughout Wang's professional development.
"Vince was always very engaged and curious, and never afraid to ask questions," recalls Abramson. "It's been a delight to see how he's progressed. I think his hiring really exemplifies what the college set out to achieve with this new faculty cohort." Wang and Abramson have already discussed combining their skills in CLTs and coastal climate adaptation and community resilience for a future collaboration.
As for Wang, he'll continue to reach beyond his disciplinary roots to seek out new connections within UW and beyond.
"When we talk about community land trusts, that touches on the fields of architecture, construction, landscape, and more," says Wang. "It touches on climate change issues—the backbone of our college—and innovation in building materials. I'm looking forward to making new connections and opening up opportunities for leadership and collaboration across disciplines."
By Jen DeMoss. Jen is a freelance writer based in Michigan.