Information about current students
Recent Student Honors, Awards, Fellowships
Earlier student honors, awards, fellowships
---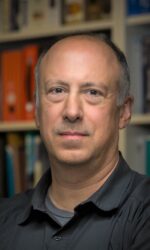 John Ales
M.S. Real Estate, University of Washington (2019)
M.Arch., Washington University, St. Louis (1997)
B.A. Architectural Studies, University of Washington (1993)
B.S. Building Construction, University of Washington (1993)
I am interested in researching how U.S. housing policies and economics impact housing availability for people of all income levels and social groups and the successful means and methods to deliver more livable and healthy housing for those neglected by the current market-driven system. My additional interests are in production techniques that lower housing costs and increase supply to create healthy housing for people at all income levels with the least impact on the built environment.
---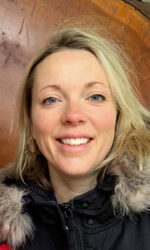 Helen Beck
M.S. Housing and Regeneration, London School of Economics (2006)
M.A. Government, University of Manchester (2001)
B. Soc. Sci. Politics, University of Manchester (1998)
My passion is urban green space, particularly the ways in which we can quantify, and understand, the health, economic, environmental and social value created by high quality spaces for individuals and communities. I have a keen interest in how this understanding can be used to secure the proper funding and management of green spaces to create equitable, livable, vibrant and sustainable cities. For example, I am very interested in the role urban green spaces play as a health promoting asset or 'natural health service.'
I would like to explore the different approaches internationally towards the management of public space. Specifically by comparing the US and UK in terms of how their urban green spaces are valued, managed and funded. The aim of this would be to further develop the evidence base required to bolster the position of urban spaces and inform the role of the modern green space manager.
---
Judy Bowes
M.S. Architecture in History & Theory, University of Washington (2020)
B.A. Arabic Language & Culture, California University of Pennsylvania (2016)
My primary research interest focuses on preventing avian fatalities resulting from collisions with buildings and structures through effective glass, lighting, and landscape design strategies. My broader objective is to demonstrate how these design strategies are integral to sustainable building objectives and avian conservation goals throughout the built environment. I also plan to explore how providing habitat space for birds and protecting wildlife supports visual biodiversity, positively impacting human well-being and the local ecology.
My additional interests include discovering the intersection between biophilic design elements in early Middle Eastern Architecture and sustainable architecture in the contemporary Middle East.
---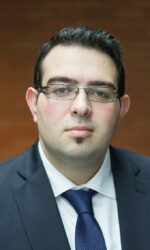 Alireza Borhani
Ph.C., University of Washington (2019)
M.S. Construction Management, University of Washington (2015)
B.S. Civil Engineering, Bergische University Wuppertal (2011)
My research interests are in Building Information Modeling (BIM), including BIM-based project collaboration and management, data interoperability, and green BIM. I am particularly interested in promoting an interdisciplinary research approach in the fast-growing BIM industry through applying computational methods and information technology in developing innovative BIM implementations during the life cycle of a construction project. I have an additional research interest in sustainability, including high performance building, energy efficiency, and sustainability certifications.
---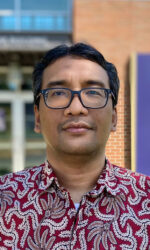 Novi T.I. Bramono
M.S. Urban Environmental Management, Erasmus University, The Netherlands (2011)
B.Arch., Universitas Katolik Soegijapranata, Indonesia (2002)
I am broadly interested in sustainable buildings with particular emphasis on energy efficiency, health requirements, indoor air quality, incentives, and green financing. In particular, my future research interest is shaped by the emerging trend towards healthy buildings that improve the occupants' productivity and health. My research agenda focuses on reconceptualizing sustainable building's performance to meet the building's health requirements and energy-efficiency and promote this in policy decision-making settings, including improving the risk responsiveness of codes and standards for building practices.
---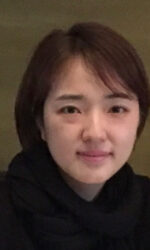 Hyein Chae
M.S. Urban Design, Seoul National University (2012)
B.L.A., Seoul National University (2010)
I have a strong interest in urban conservation, which aims to enhance sustainability in old urban areas physically, economically, and socially. I would like to study management of changes in old (historic) urban areas, specifically focusing on creative approaches such as adaptive reuse projects, contemporary designs, and long-standing communities. In addition, I am also interested in urbanism issues in developing countries in East Asia, international preservation principals, gentrification, public places.
---
Jonathan A. Childers
Ph.C., University of Washington (2016)
M.P.H., environmental and occupational health, University of Washington (2014)
M. Urban and Regional Planning, environmental planning and policy, Virginia Tech (1999)
B.S. Biology, Virginia Tech (1997)
I am interested in environmental democracy and the material and social dynamics that interact to affect community well-being and ecological health. While completing my Master of Public Health degree at UW, I led projects for the Health Impact Assessment of the Cleanup Plan for the Duwamish Superfund Site in Seattle, and then evaluated the outcomes of that HIA. Research for my PhD in the Built Environment will build on that work, further considering the determinants and production of adaptive capacity, resilience, sustainability, and vitality.
---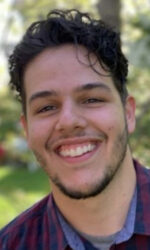 Daniel Dimitrov
M.S. Environmental Construction: Sustainable Building Systems, University of Massachusetts at Amherst (2021)
B.S. Building & Construction Technology, University of Massachusetts at Amherst (2020)
My personal research interests include emerging building technologies, such as BIM, and their integration into the field, augmented reality within construction, sustainability within the construction management industry, net-zero or net-positive energy buildings, and emerging building technologies as a whole. I am also interested in building energy performance for new construction and retrofits, decarbonization of buildings, passive sustainable design for buildings, and building to grid optimization.
---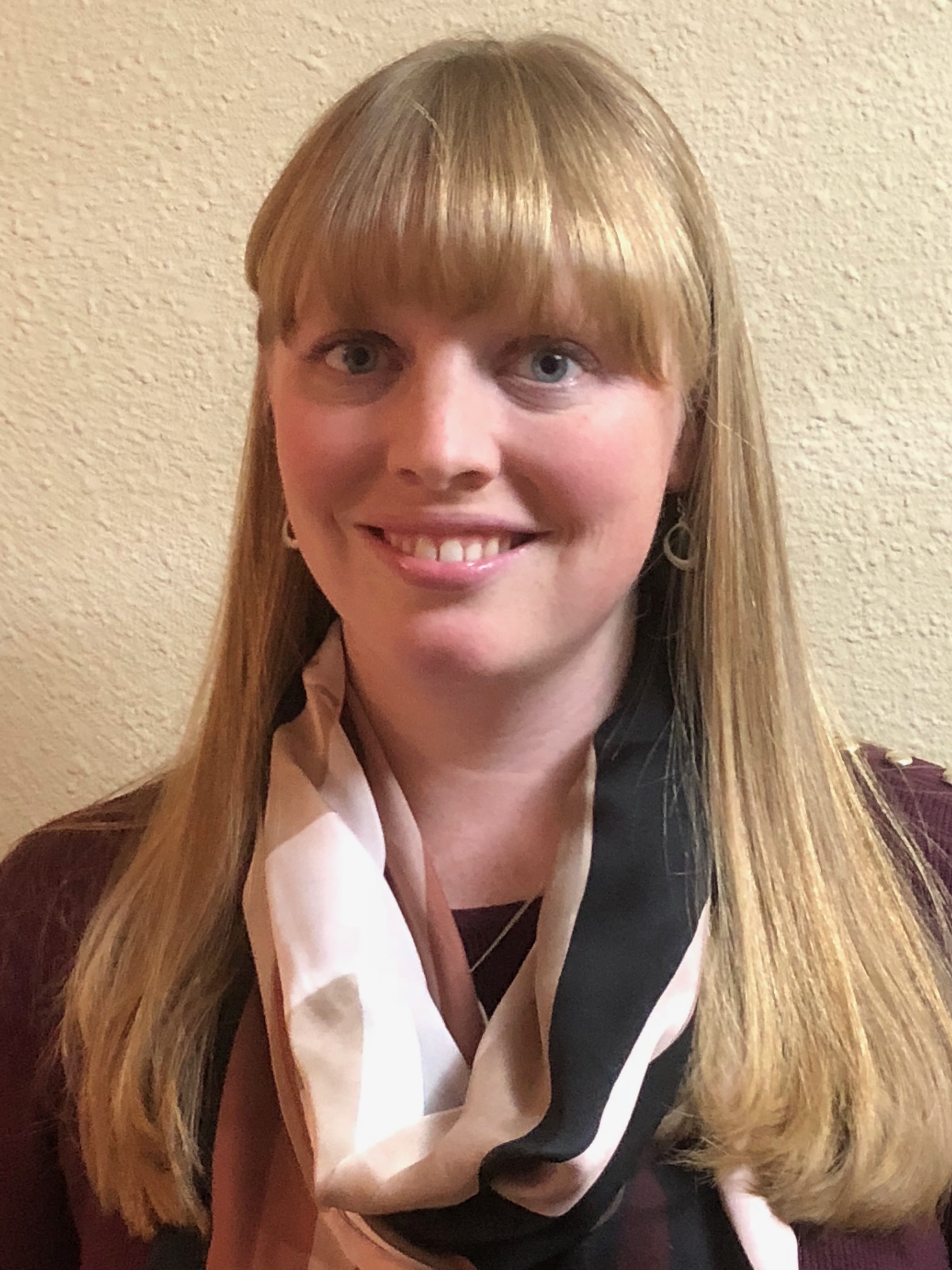 Jennifer Engelke
Ph.C., University of Washington (2021)
M.L.A., Kansas State University (2012)
I am concentrating my studies in the Sustainable Systems and Prototypes track related to ecological design and restoration in urban settings, studying the balance between the stormwater and habitat performance of green infrastructure and human perception and recreational use of these areas. I have additional interests in ecological design, stormwater, watershed planning, community planning, green infrastructure, habitat design, natural systems, and urban ecology.
---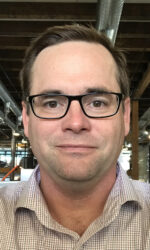 Kirk Hochstatter
Ph.C., University of Washington (2020)
M.S. Construction Management, University of Washington (2013)
B.S., Construction Engineering Management, Oregon State University (2002)
In addition to working in the construction industry, I plan to research reliability in supply chains and its impact on economic stability in prefabricated materials. I will further explore how human behaviors, such as communication, impact project reliability. I have helped design and teach the newly launched undergraduate digital tools course at UW and am an active member and leader of the Cascadia-Seattle LCI community of practice.
---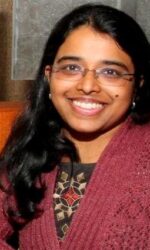 Babita Joy
Ph.C., University of Washington (2020)
M.S. Arch. History/Theory, University of Washington (2018)
M.Arch., Illinois Institute of Technology (2009)
B.Arch., Visvesvaraya Technological University, India (2006)
I plan to examine the intersections of architectural practice and theory, specifically, the interweaving of structural and material compositions with theoretical frameworks. My research focuses on the architecture of modern/contemporary cultural spaces being shaped by influences of technology, interdisciplinary dialogue, culture, and urbanism. I have additional interests in materiality, complexity theory, minimalism, construction history, and transnational and global architects/architecture.
---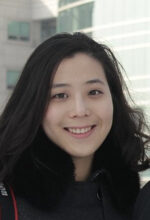 Bo Jung
M.S. Architecture in Design Technology, University of Washington (2017)
B.A. Architecture, Cambridge University, UK (2014)
I am interested in developing analysis methods and metrics for accurate daylight analysis. More concretely, I would like to work on developing color accurate sky models through analyzing HDR photographs, and to integrate it to annual daylight simulation method. Additionally, I am also interested in integration of daylight simulation in environmental design.
---
Kyle McDermott
M.A. Environmental Horticulture, University of Washington (2019)
B.S. Environmental Science—Environmental Communications, Northern Arizona University (2013)
My research interests are in organizational excellence and change theory, systems approaches to sustainable development, and the use of virtual reality for providing increased transparency and understanding of sustainable building and green infrastructure technologies. I am intrigued by post-colonial theory and alternative understandings of decision-making and creative processes within institutions, organizations, and communities that collectively define value and objectives as they relate to creation of the built environment. I'm particularly interested in how these collective understandings and decision-making structures can work to ensure equitability and participation that centers diverse semantic and cultural approaches to sustainability.
---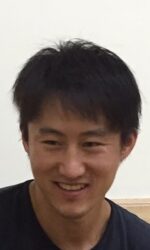 Yohan Min
Ph.C., University of Washington (2020)
M.S. Engineering, Purdue University
B.S. Engineering, Ajou University
My interests are in studying resilient and sustainable infrastructure systems in the built environment to promote community resilience by encouraging the deployment of renewable energy and innovative management systems in consideration of invisible costs of environmental externalities and human health and private investment opportunities. This would be examined by optimizing the interdependent systems through frameworks and decision support tools, utilizing data analytics, simulation modeling, life cycle assessment, geographic information system, and financial policy analysis.
---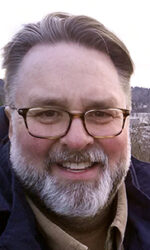 Christopher Monson
Ph.C., University of Washington (2015)
M.Arch. (with distinction), Harvard University (1993)
B.Arch., University of Minnesota, Minneapolis (1987)
My research interests focus on the contemporary problems of integrated architecture, engineering, and construction practices, particularly the communication processes and team workflows that support them. This work is at the intersection of AEC and the sociological and organizational theories that help identify and analyze the activities within professional practice collaboration. I am using qualitative studies to build theory and practice models for Lean Construction, sustainable design and construction, and integration across design, construction, and facility management. I am also working with technological constructs like BIM and COBie that form foundations for new kinds of collaboration.
I am a licensed architect, and have been a long-time educator in architecture and construction. I have taught design and construction studios, building detailing and assemblages, and architectural theory, and have been recognized institutionally and nationally for teaching excellence. My instructional research is focused on studio-based learning and design thinking.
---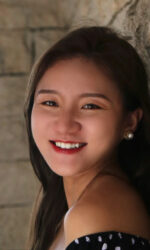 Bo Peng
M.L.A., Rutgers State University (2019)
M.S. L.A., Rutgers State University (2018)
My particular interest and great passion lies in the social consequences of inclusive landscapes in immigrant communities, especially in relation to public space. I would love to research the typologies and requirements of an inclusive place-making that conveys respect to different needs and activities, especially under today's political atmosphere in terms of immigration and the xenophobia surrounding it. My doctoral study will try to establish a comprehensive understanding of the inclusivity and livability of more recent immigrant communities, as concerned directly with the narrative of everyday activities. How can inclusive public spaces in immigrant communities that serve diverse populations, including outsiders, promote environmentally as well as socially sustainable development of those communities? I would also like to explore the theory of space syntax with regard to an inclusive place-making process. By analyzing spatial configuration of public landscapes that are shaped by people's everyday activities, space syntax offers empirical studies regarding reciprocal impacts of human behavior and the environment.
---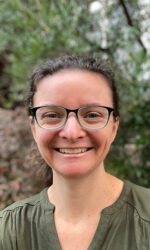 Kristin Potterton
M.A. Conservation Studies, Historic Buildings, University of York, United Kingdom (2016)
M.S. Architecture, California Polytechnic State University (2008)
B.S. Architectural Engineering, California Polytechnic State University (2008)
I am interested in exploring the development of historic structural systems and methods of preserving or adapting them. In working with existing and historic structures, it is important to be able to recognize and analyze antiquated systems in order to appropriately account for their structural behavior so potential deficiencies can be addressed or to be able to augment them for new use. I hope that by focusing my studies in this area I can research a historic development in construction or a historic structural system and explore it through an interdisciplinary lens, balancing a technical engineering exploration with an assessment of the historic and preservation contexts. Additionally, I am interested in vernacular architecture studies, cultural landscapes, structural design and analysis through history, historic development of engineering and architecture as professions, preservation techniques and theory both nationally and internationally, as well as sustainable design, particularly in relationship to existing structures.
---
Lucky Pratama
Ph.C., University of Washington (2018)
M.S. Construction Management, University of Washington (2015)
B.Engr., Andalas University, Indonesia (2012)
I am interested in research related to emerging technology in the AEC industry, and looking for opportunities to conduct experiment-based research whenever possible, particularly research related to virtual construction or construction safety. I have additional interests in public-private partnerships, lean construction, and project delivery.
---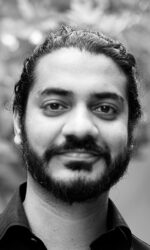 Salman Rashdi
M.A. Architectural History, University of Virginia (2021)
B.Arch., Indus Valley School of Art & Architecture, Pakistan (2018)
My general research interests focus on architectural production in post-colonial societies. I started my research in my Masters with a study of architecture in Pakistan after independence and how simultaneous tensions and fusions between ideals of nationalism and religion have influenced the production of architecture in the country. Through this study I am also focusing on expressions of national identity through architectural form and space and the role that a 20th century expression of Islamic architecture has played in the formation of a post-colonial nation state. In my PhD I hope to expand this inquiry to the larger South-Asian region and/or the Post-colonial Muslim world.
---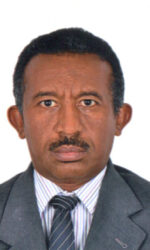 Mohammed G. Saad
M.S. Construction Management, University of Washington (2021)
B. Law, Cairo University, Egypt (2014)
M.B.A., Admadu Bello University, Nigeria (2000)
M.S. Arch, Ahmadu Bello University, Nigeria (1999)
B.S. Arch., Ahmadu Bello University, Nigeria (1997)
Dip. Arch., Sudan University of Science & Technology, Sudan (1991)
B.S. Mechanical Engineering, University of Khartoum, Sudan (1990)
My research interests are in lean construction principles with a focus on lean project delivery systems, offsite and prefabrication construction, construction supply chain networks, and target value design. In addition to that my interests include life cycle project economics and modeling, building economic and quantitative risk analysis, a public-private partnership for projects, value engineering and management, and new technologies in construction.
---
Ph.C., University of Washington (2015)
M.S. Architectural History/Theory, University of Washington (2013)
B.A. Anthropology, University of Washington (2002)
My research focuses on historic preservation theory and practice, particularly related to vernacular buildings and cultural landscapes. Specifically, I am interested in understanding how the intellectual framework that underlies public policy can better support the preservation of community gathering places and other historic sites that are significant for their contemporary cultural uses, social values, and roles in traditional economies. For more information about my research, please see "Recognizing the Contemporary Cultural Significance of Historic Places: A Proposal to Amend National Register Criteria to Include Social Value" on the US/ICOMOS site. In addition to pursuing doctoral research, I am the owner and principal of Past Forward Northwest Cultural Services, a consulting business specializing in historic preservation research and heritage education projects.
---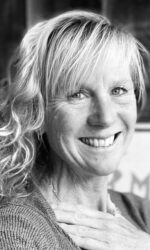 Amy Thornton
Master of Design Studies' Graduate School of Design, Harvard University (2020)
Sustainability, Health and the Global Environment, Harvard Chan School of Public Health, Harvard University (2018)
BA Political Science, Columbia University (1985)
My research area is art and design for public health.
Through built investigations, illustration, photography, video, movement practices, narrative, the full-sensory experience of rural farming, community gatherings, and back country explorations, I explore the root cause for accelerating anthropogenic environmental destruction and human chronic disease: disconnection, divide, and lack of care.
I believe in order to address this challenge for human and planetary health and human to human reconnection, we must radically alter our methods of learning and communicating. I call on designers, artists, scientists, and the academy to eschew sensory-limiting, isolating, disembodied, sedentary, screen-based, occularcentric practices and employ full-sensory, embodied, and experiential modes of understanding, communication, and synthesizing. I believe that research and the communication of that research must also be experiential, full sensory, and embodied in order to grapple with the complex challenges with which we are faced. My work, therefore, explodes the confines of text and the occularcentric to include a multi-sensory, place-and-body based approach.
I am interested in empirical (or field study) design research and analysis. Implementing design and art installations which aim to inspire reconnections, I subsequently observe, document, collect informal, qualitative, and multi-sensory "data", and communicate the outcomes through full-sensory experiential production which strives to provoke and engage the experiencer's senses. Supporting this work, I deploy theoretical research based on intersectional feminism, indigenous knowledges, knowledge held by multi-species beings, and a canon (bibliography) of female and intersectional theorists.
My hope is to inspire and encourage reconnections to body, to natural environment, and to each other. My work is situated in the rural environment including its human and other-than-human community which has been largely neglected by academia and contemporary art. I enjoy trashing the anthropocentric concept of trans-urbanism and replacing it with trans-wilderness or trans-ruralism. Gastrointestinal microbes are from where?
---
Shannon K. Tyman
Ph.C., University of Washington (2013)
M.A. Environmental Studies, University of Oregon
B.A. Growth & Structure of Cities, Bryn Mawr College
My interests lie at the intersection of urban studies, environmental studies, and food systems. I use food and agriculture as a lens through which to explore issues of social justice, urban design, and ecological politics. My research is currently focused on the politics of alternative food movements. My experiences with and in the food system both academically and professionally inform much of my research. Among other projects, I have worked with the University of Oregon's Dining Services to identify paths toward sustainability and with Healthy Foods Here, a healthy food retail project in Seattle, WA. I have published research on food hubs and organic agriculture. In addition, I serve on the board of trustees of Central Co-op, a cooperatively-owned grocery store in Seattle. My hope is to incorporate principles of cooperative learning into my teaching pedagogy and expand the interdisciplinary conversation around food/ag studies and cooperative economies.
---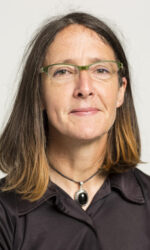 Elizabeth A. Umbanhowar
Ph.C., University of Washington (2020)
M.L.A., University of Washington (2007)
B.A. English, Carleton College (1989)
Through my studies, I am undertaking a critical investigation of the historic and future role of digital visual culture and technology in mediating, navigating and shaping personal and social cognition and connectivity in our contemporary urbanscapes. While design professions are actively adopting new digital technologies into the classroom and workplace, there has been less research on the role of mobile technologies and Virtual and Augmented Reality on user/stakeholder experience. I am collaborating with allied disciplines to establish methods to evaluate and potentially develop digital mobile technologies that will measure and enhance experience, engagement and connection to outdoor or public places. Ultimately I am interested in: how the use of and access to evolving digital mobile technologies effect human health and well-being; what are impacts on individual and collective rights to occupy, define, and participate in public places; and what are the implications for the teaching and practice of landscape architecture?
---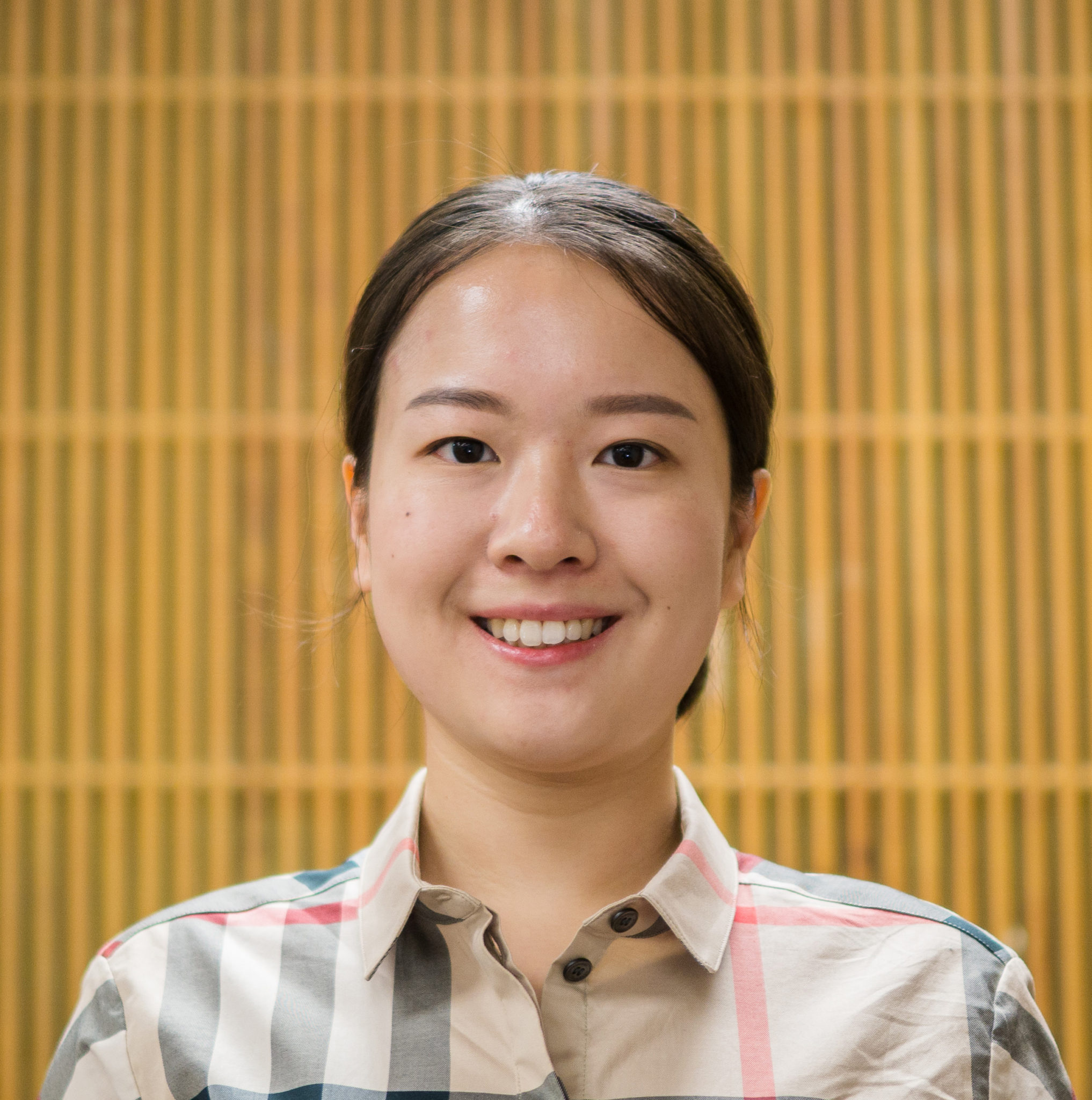 Yuyi Wang
M.U.P., Ball State University (2018)
Cert. Real Estate Development, Ball State University (2016)
B. Urban Planning and Development, Ball State University (2014)
I will study China's urban transformation, paying particular attention to its informal processes, particularly through local semi-formal politics, public participation, and indigenous space-making. I want to base my research on local people's lives and their perception and negotiation of space, and building narrative from small to large. My additional interests include urban transformation, community development, space, social justice, and international planning and design.
---
Jerry Watson
M.L.A., University of Washington
B.A. Asian Design, University of Washington
My current Ph.D. research is investigating the history of transportation in the U.S. national parks. My research will explore from a historical and ecological perspective how to protect and preserve the park's natural resources, while accommodating the public's ability to visit the parks without causing irreparable harm. I believe a new strategy is required to address the critical transportation issues in these parks. I would like to formulate, develop, and evaluate a strategic model that explores alternatives to traditional modes of transport within national parks. There are three basic components of my research: conflict resolution, environmental ethics, and the ecological effects of roads (road ecology).
The main impetus for my decision to apply to the PhD program in the Built Environment, at the University of Washington is the opportunity to work in a program that offers me a unique opportunity to investigate the complicated problem of human-environment relationships. This will allow me to realize my belief that environments can be manipulated and planned to enhance the quality of people's lives. I believe that significant impacts on the development of sustainable responses to environmental challenges can best be achieved through education and research.
---
Tera Williams
M. Design Studies, Boston Architectural College (2018)
B.A. interdisciplinary Studies/Architecture, Evergreen State College (2012)

I am interested in researching equitable revitalization methods in marginalized communities so those communities can be revitalized without creating mass displacement and erasure of the existing culture. I have been using environmental psychology as a lens to analyze the neighborhood and explain the existing value there to people who do not inherently see it. I am interested in delving into how design can be used as a tool to empower communities to strive for spatial justice. I have additional interests in culture, place, identity, collectivism, belonging, community, equitable community development, human well-being, affordable housing, economic empowerment, and interdependence.
---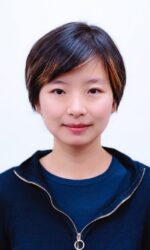 Shuang Wu
Ph.C., University of Washington (2019)
M.S. Historic Preservation, University of Pennsylvania (2016)
B.Engr. Architectural Conservation, Tongji University (2013)
My scientific direction focuses on the preservation of cultural heritages and their relationship to the environment; on natural and anthropogenic drivers' impact on architectural structure, function, and pattern; and on the adaptation of human society to environmental changes (e.g. climate change) in their building/urban design, planning, and construction. Additionally, I am also interested in cultural landscapes, material conservation, and risk assessment of historic sites, as well as socio-cultural processes in architecture and urbanism in Asian cities.
---
Earlier student honors, awards, fellowships
Leann Andrews: 2016–2017 Fogarty International Clinical Research Fellowship
Barbara Rodriguez Droguett: 2015 Beca Chile CONICYT Government of Chile Scholarship
Daniel E. Coslett: 2014 CEMAT Research Grant (Centre d'Etudes Maghrébines à Tunis) dissertation research grant, Tunisia and Algeria
Julie Kriegh: 2014 AIA Upjohn Initiative Research Award—People + Energy + Place: Understanding Behavior in High Performance Buildings and Communities
Daniel E. Coslett: 2013 Ottenberg-Winans-Honors Fellowship (University of Washington African Studies Program), dissertation research grant
Julie Kriegh: 2013 AIA Upjohn Initiative Research Award—Tenant Engagement in High Performance Buildings and Communities
Amber Trout: 2013–2014 AAAS Emerging Leaders in Science and Society Fellowship
Shu-Mei Huang: 2011–2012 Dissertation Fellowship, Chiang Ching-kuo Foundation for International Scholarly Exchange
Chiaoyen Yang: 2011–2012 Dissertation Fellowship, Chiang Ching-kuo Foundation for International Scholarly Exchange
Chiaoyen Yang: 2011 Chester Fritz Endowment Fellow
Ozge Sade: 2009–2010 Fellow, Koç University Research Center for Anatolian Civilizations
Kuei-Hsien Liao: 2009–2011 Scholarship, Taiwan Ministry of Education
Chiaoyen Yang: 2008–2010 Scholarship, Taiwan Ministry of Education
Shu-Mei Huang: 2008–2010 Scholarship, Taiwan Ministry of Education
Meriwether Wilson: 2008–2010 Honorary Fellow, University of Edinburgh, School of GeoSciences
Kuang-Ting Huang: 2008–2009 China Studies Program Fellowship
Paula Patterson: 2008–2009 American-Scandinavian Foundation dissertation research fellowship
Jayde Lin Roberts: 2008–2009 Fulbright-Hays Doctoral Dissertation Research Abroad fellowship
Jayde Lin Roberts: 2008–2009 Gething Travel Award
Kuei-Hsien Liao: 2007–2008 Chester Fritz Endowment Fellow
Ashish Nangia: 2007–2008 Research Cluster funding from Simpson Center for the Humanities
Eric Noll: 2007 Public Humanities for Doctoral Students Fellowship
Ashish Nangia: 2006–2007 India Association of Western Washington South Asian Studies Scholarship
Paula Patterson: 2006–2007 Valle Scholarship, Finland
Jayde Lin Roberts: 2006–2007 Blakemore Freeman Fellowships for Advanced Asian Language Study
Paula Patterson: 2005–2006 FLAS Fellowship for French
Meriwether Wilson: 2005–2006 Henry Luce Fellowship
Paula Patterson: Summer 2005, FLAS Fellowship for Finnish
Jayde Lin Roberts: 2004–2005 FLAS Fellowship for Hindi
Paula Patterson: 2004, Kate Neal Kinley Memorial
Ken Camarata: 2003–2005 Gerberding Fellowship
Ken Yocom: 2002–2006 National Science Foundation Integrative Graduate Education and Research Traineeship (IGERT) Fellowship
Questions about the PhD in the Built Environment? Email bephd@uw.edu.