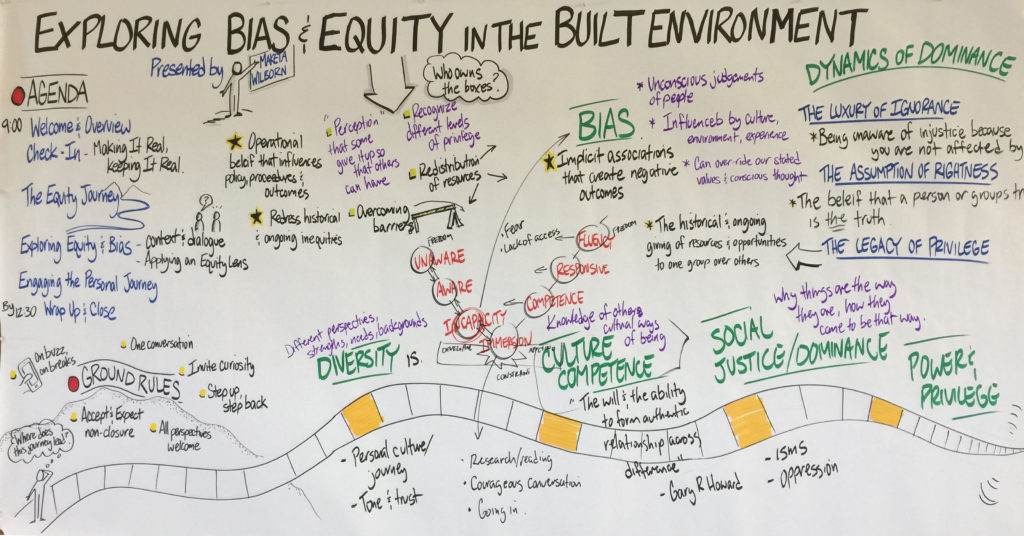 A Place For Everyone: A Message from the Dean
In spring 2015, President Ana Mari Cauce launched the university's new Race and Equity Initiative. President Cauce challenged the UW community to take personal responsibility for personal biases and improve equity and inclusiveness for our students, faculty and staff.
The CBE is proud to be the home to students, staff, faculty, and scholars from across the globe. We stand with them and will provide them with support as needed. The diverse personal experiences our members bring to the CBE community are critically essential to a robust and engaging world class educational experience.
As President Cauce and Provost Baldesty have emphasized to the UW community we are fully committed to providing a safe, secure and welcoming environment that protects the privacy and human rights of all our members.
If you experience any personal incidents that leave you unsettled contact the police immediately.
If you wish to report incidents of non-emergency bias or violations of UW policies for non-discrimination please use the UW's online reporting tool.
Diversity, Equity, and Inclusion in the College of Built Environments
A diverse and inclusive CBE community will celebrate, not simply tolerate, the personal differences of our alumni, faculty, staff, and students, treating that diversity as an educational resource that is as equally important as departmental pedagogy and professional practice. CBE will strive to create an environmental and pedagogic climate where diversity is accepted, respected and promoted. In striving for inclusive excellence, CBE will produce alumni unrivaled in their ability to promote equity on a global scale.
For CBE purposes,
Diversity is a range of human identities, including but not limited to age, creed, culture, ethnicity, gender, gender identify, national origin, physical ability or attributes, political beliefs, race, religious or ethical values system, sexual orientation, socioeconomic class, and veteran status. 
Equity is understanding how historical and structural legacies shape contemporary societal realities (e.g. citizenship, education, immigration, migration, public policy, and religion), recognizing when such legacies maintain specific power and privilege shape these realities, and restoring balance when policy and societal application does not work to the benefit of all our citizens. 
Inclusion is the active engagement, involvement and empowerment of our diverse community, where the inherent worth and dignity of our full community is recognized.
The College of Built Environments explores diversity, equity, and inclusion within the built environments two ways. The CBE aims to identify institutional racism and structural community inequality in the built environment through its pedagogy. Current department research projects address such topics as economic revitalization, managing community growth, land monitoring, neighborhood and street design, active transportation, non-motorized transportation safety, physical activity, and access to food environments. Instruction delves into many systems critical to economic and social well-being such as energy, water, health, transportation, education, and communications. Identifying the institutional inequality in community resource allocation will combat neighborhood racial and economic stereotypes that promote unconscious and institutional bias.
The CBE also aims to build a more diverse and inclusive community by welcoming faculty, staff and students from a wide range of backgrounds, life experiences, and educational knowledge. Instructional dialogue is enhanced through student exposure to these varied perspectives and is a vital component towards forming world class graduates.
CBE Equity Committee
The college equity committee was established in autumn 2016 to identify areas of improvement throughout the college with respect for our goals of greater diversity, equity and inclusion. These goals include,
Establishing an organizational structure within the CBE that is committed to diversity, equity, and inclusion across all aspects of teaching, research, service, and practice.
Actively recruit and retain faculty, teaching assistants, and staff that are themselves diverse or promote diversity, equity, and inclusion.
Attract, retain, and graduation a student body that affirms the value of diversity, equity, and inclusion thereby promoting these values in their global professions.
Cultivate curriculum and promote pedagogy that emphasizes diversity, equity, an inclusion as equally important elements of the classroom/studio experience.
Promote a college climate that emphasizes diversity, equity, and inclusion as essential elements to graduating fully informed global citizens.
Enhance collaboration between the CBE and its donors, alumni, and Professional Advisory Councils that promote diversity, equity, and inclusion within the built environment.
College Snack + Chats
The college Equity Committee hosts weekly lunch time sessions to discuss issues around diversity, equity and inclusion in the built environments. These informal conversations may range from personal (e.g., a speaker sharing their observations in their personal journey to a rewarding career in the built environment) to policy (e.g., city, state and federal regulations that promote or hinder equity in the built environments such as food sovereignty, affordable housing, gentrification, homelessness, infrastructure, and disability design). View the college calendar a full list of upcoming guests.
---
In the spring of 2015, President Ana Mari Cauce launched the university's new Race and Equity Initiative. President Cauce presented the UW community with a challenge: that all of us—students, faculty, staff and university leadership—take personal responsibility for addressing our own biases and improving our university culture.
In the College of Built Environments we are committed to tackling this challenge. In the Pacific Northwest, a region distinct in our range of people, cultures, nationalities, ethnicities, and values, we are raising our responsibility and commitment to diversity, inclusion, multiculturalism, and equity in all areas of our recruitment, teaching, and hiring.
These efforts include:
Working with the Office of Undergraduate Academic Affairs to expand the breadth of our outreach for student applications

Offering new general introductory courses in built environments, open to all UW undergraduate students

Collaborating with community colleges on accessibility and ease for transfer students

Working with high school counselors to increase knowledge of our programs

Fostering conversations that address problems and result in the implementation of solutions
The CBE perspective
The University Of Washington College of Built Environments is one of the few places in the country where our unique collection of disciplines—architecture, construction management, landscape architecture, urban design and planning, and real estate—come together under one roof.
We all interact with the built environments through our homes, schools, places of work and worship, where we receive healthcare, and participate in public spaces. At CBE, we see the need for healthy inclusive built environments to be a human right. Our study and practice aim to achieve the same goals in every urban metropolis and rural village – for the places we design and construct to thrive, be safe, be inclusive, be sustainable, and reflective of culture.
Beyond our efforts to build a more inclusive College we also seek to expand the diversity of our perspectives, experiences, knowledge, goals, and ideas. In our classrooms and work spaces we encourage open conversations and the exchange of information.
Looking at the practice of our professions we also know that besides our theory and practice, many factors impact the way built environments are used including communication technologies, transportation, access to education, and social services. In our teaching, we consider these variables, and are committed to exposing our students to our society's diverse perspectives and building a student body that reflects everyone's interests.
In addition to the College's efforts, many of our departments have also established programs focused on increasing diversity within their units.
Department of Architecture Diversity Plan
Department of Landscape Architecture Diversity Mission Statement
Department of Urban Design and Planning Diversity Committee
Additional UW Diversity Resources