Renée Cheng, FAIA
Dean, College of Built Environments
Renée Cheng joined the College of Built Environments as dean on January 1, 2019. Dean Cheng comes from the University of Minnesota where she was a professor, associate dean of research, head of the school of architecture, and directed an innovative graduate program linking research with practice and licensure.
A licensed architect, her professional experience includes work for Pei, Cobb, Freed and Partners and Richard Meier and Partners before founding Cheng-Olson Design. Cheng is a leader in the American Institute of Architects (AIA) and advocates for equity in the field of architecture and in the practices related to the built environment. Recently, she led the research effort for the AIA guides for equitable practice in the workplace and has pioneered research surrounding the intersection of design and emerging technologies, including work on industry adoption of Integrated Project Delivery, Building Information Modeling and Lean.
Professor Carrie Sturts Dossick, Ph.D., P.E.
Associate Dean for Research
Dr. Carrie Sturts Dossick started as Associate Dean for Research in June 2019 and has been teaching Construction Management at the UW's College of Built Environments since 2010. She is also the former Executive Director of the Center for Education and Research in Construction (CERC). Dr. Dossick has over a decade of research and teaching experience primarily focused on emerging collaboration methods and technologies such as Integrated Project Delivery (IPD) and Building Information Modeling (BIM). Her experience conducting interdisciplinary research complements her academic study about effective collaboration. Together, they position her well for promoting the diverse range of research in the college and seeing connections between those research streams.
Her research projects include technology and collaboration strategies for green building design and construction; global team collaboration with Virtual Reality; operations applications of BIM and facilities data in maintenance management and life cycle planning; and rebaselining BIM and asset data for existing buildings.
Professor Vikramaditya Prakash, Ph.D.
Associate Dean for Academic Affairs
Dr. Vikramaditya "Vikram" Prakash is an architect, architectural historian and theorist. He is Professor of Architecture at the University of Washington with adjunct appointments in Landscape Architecture and Urban Design and Planning. He received his B. Arch. from Chandigarh College of Architecture, India and his M.A. and PhD in History of Architecture and Urbanism from Cornell University.
Vikram was appointed Associate Dean for Academic Affairs in the College of Built Environments in November 2019. He previously served as Associate Dean for External Affairs, Chair of Architecture and Director of Undergraduate Interdisciplinary Programs. His public service includes terms on the Boards of Seattle Center and the Seattle AIA. He also directed Chandigarh Urban Lab, a series of interdisciplinary international studios.
Vikram is co-PI (with Mark Jarzombek, MIT) of three successive grants of $1.0 million (2014), $1.5 million (2016) and $1.0 million (2019) awarded by the Andrew W. Mellon Foundation. These resulted in the creation of GAHTC – a collective of over 200 teachers of global architectural history.
Kate Simonen, AIA, SE, Executive Director, Carbon Leadership Forum
Chair, Architecture
Kate Simonen, AIA, SE is the executive director of the Carbon Leadership Forum and Professor and Chair of the Department of Architecture at the University of Washington. Connecting significant professional experience in high-performance building design and technical expertise in environmental life cycle assessment she works to spur collective action to bring net embodied carbon to zero through cutting-edge research, cross-sector collaboration, and the incubation of new approaches.
Kate directs the research of the Carbon Leadership Forum and convenes collaborative initiatives such as the Embodied Carbon in Construction Calculator (the EC3 tool) and the Structural Engineers 2050 Challenge.
Associate Professor, Giovanni Migliaccio, Ph.D.
Chair, Construction Management
Giovanni C. Migliaccio holds a Howard S. Wright Endowed Professorship, he is the current Chair of the Department of Construction Management, and he has served as the Executive Director of the Center for Education and Research in Construction (CERC) for the past 3 years.  He joined the CM department in August 2010.  Previously, he was a faculty member with the Department of Civil Engineering at the University of New Mexico at Albuquerque.  He holds an M.S. and a Ph.D. in Civil Engineering from the University of Texas at Austin and a master-level degree from Politecnico di Bari in Italy.  Prior to moving to the U.S., he worked in Italy in the construction management of telecommunication projects under Nortel Networks, Nokia Networks, and IPSE 2000.  At UW, Giovanni is active in all three pillars of academic life, including service to the university and the industry, teaching, and research.
Professor Ken Yocom, Ph.D.
Chair, Landscape Architecture

Trained as an ecologist and landscape architect with professional experience in the environmental consulting and construction industries, he is a graduate of our MLA program (2002). Ken also earned his PhD from the Program in the Built Environments (2007), where he researched nature and society relations through the contemporary context of urban ecological restoration practices.
Ken's current research, teaching, and practice explore the convergence of urban infrastructure and ecological systems through adaptive design approaches that serve to demystify emerging strategies and technologies for sustainable and resilient development. More specifically, he investigates how water –in all its forms- shapes the past to future functions and patterns of our built environments.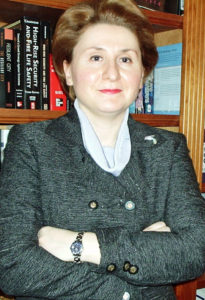 Sofia Dermisi
Acting Chair, Runstad Department of Real Estate
Sofia Dermisi joined the University of Washington in 2014 as the Jon and Judith Runstad Endowed Professor in Real Estate and Chair of the Interdisciplinary Group for the Master of Science in Real Estate. As of 2018, Dr. Dermisi received the Victor L. Lyon and Alvin J. Wolff Endowed professorship and holds a joint appointment with the Department of Urban Design and Planning.
Her role for the first three years at the University of Washington was the establishment of an Interdisciplinary Group of faculty, staff and advisory board members for the oversite of the MSRE program, the restructuring/implementation of a new innovative MSRE program and the outreach to overseas universities for strategic partnerships.
Professor Christopher Campbell, Ph.D.
Chair, Urban Design and Planning
Christopher Campbell was appointed Chair of the Department of Urban Design and Planning in 2014. Chris' research background focuses on cultural sociology and theory. He teaches a number of courses in the Department of Urban Design and Planning's undergraduate program – Community, Environment, and Planning